Movies
—————————————————————————————————-
THE HUMAN CENTIPEDE or: HOW I SPENT MY SUMMER VACATION
I know I'm late to the party with this one, but how can a movie with such a fucked-up premise be so goddamn boring?
Here's all 90 minutes of The Human Centipede broken down for you:
- American bimbos get lost in a storm in Germany
- Crazy-ass doctor lets them in; roofies ensue
- Drugged bimbos wake up in makeshift hospital in Doctor Whackjob's basement, one tries to escape [insert 10-minute "tries to escape" scene] but no dice
- Bimbos surgically combined with a Japanese dude to form a human chain er, centipede.
- Cops show up looking for missing bimbos; centipede plan their escape
- Japanese dude takes Doc down, (slowly) leads bimbos out of basement
- Doc catches up with them, Japanese dude makes a long speech and kills himself instead of fighting back (wtf?)
- Cops return, lame shootout ensues, Doc and cops kill each other
- One bimbo dies from blood poisoning, while the other laments the fact that she's now connected to two dead people
THE END
Jesus Fucking Christ; I couldn't have been more bored if I listened to a book on tape version of The Twilight Saga narrated by Stephen Hawking.
WANT TO GET YOUR FOOT IN HOLLYWOOD'S DOOR? THERE BETTER BE SOME GODDAMN ALIENS IN YOUR MOVIE
In fair Hollywood, where we lay our scene, a young screenwriter is pitching his script:
Screenwriter: Memorial Day Massacre! It's a throwback to the glory days of '80s slasher and splatter films, only the killer is a disgruntled Gulf War vet, who stalks and murders a group of hard-partying guidos in a shore house, for not properly observing the holiday. Only the twist is, the killer is -
Studio Head: …an ALIEN?!

Screenwriter: Um, no – actually the twist is that the killer is really -
Studio Head: Make him an alien and then we'll talk. K bye.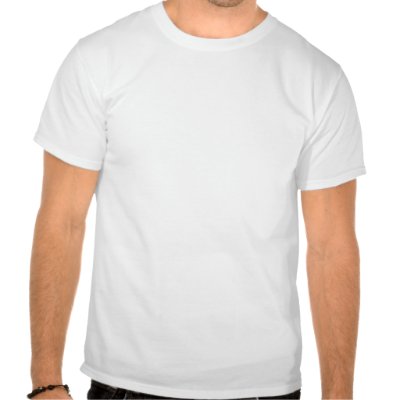 This week Cowboys & Aliens is opening. Yes, the stupid shit we used to think up when we were nine years old is now being made into $100 million dollar movies. But what really chaps my ass is this Battleship movie coming out. Yes, the stupid shit we used to play when we were nine years old is now being made into $200 million dollar movies. Do you know what Battleship is about? An alien invasion. What fucking version of the game is that from? If nothing else, Battleship will be a good excuse for Kevin Costner to call Liam Neeson and welcome him into the $200 Million Waterlogged Bomb Club.
But is this trend gonna continue?
Monopoly: The Movie – These aliens are charging way too fucking much for rent!
Risk: The Movie – Shit we just lost another territory to those goddamn aliens!
Candyland – No wonder they know how to make palaces out of ice cream; they're fuckin aliens!
And in other alien bullshit, let's not forget this October's The Thing, which was actually conceived as a prequel to John Carpenter's 1982 version (remember those Norwegians?), but for all intents and purposes is now pretty much just a remake, right down to having the same title.
Let's see, what other alien-based movies have come out recently or are on the way?
Skyline. Monsters. Battle: Los Angeles. I Am Number Four. Paul. Super 8. Transformers: Dark of the Moon. Men in Black 3. Prometheus. Area 51. Space Invaders. Saw VIII: Jigsaw in Space.
Okay, I might've made that last one up.
—————————————————————————————————-
ANGRY HOBO 1, UNFUNNY DOUCHEBAG 0
Let the above video serve as evidence that not only do plenty of people still find fake fart noises funny in 2011, but it's also possible to make your own YouTube channel dedicated to your shitty candid camera-style videos where you pretend to fart around people, and actually find a modicum of success.
Such is the case of this Jack Vale character, who goes around with a little box that makes fart noises, and pretends to fart in public places to get people's reactions. He then uses his YouTube channel to hawk "The Pooter", presumably the same fart machine he uses in his hilarious videos. According to his website he sells over 2,000 of these things per month, which proves that even a shitty economy and a severe recession can't stop America from embarrassing itself. He bills himself as an "internet superstar" and a "professional prankster", though he's clearly at least 35 years old, and has 5 kids.
Anyway, this latest video from Mr. Vale shows what happens when he pisses people off – in this case the hobo version of Santa Claus, who boldly proclaims "I'm gonna knock you on yer ass!" before landing two admittedly crappy punches. Hobo Santa doesn't seem to get that it's just a 35 year old making a fart video for YouTube, but I suspect he would've put more effort in had he known that. My favorite part (aside from the brief spell of glorious violence) is Jack explaining to the employees and whoever else that it's just a squeeze toy and the guy simply doesn't get that it wasn't real farts. I assume he edited out the part where these people kindly inform him that making even fake fart noises in people's faces in a store still makes you an irritating jackass. The subtitles near the end read, "The Police came…and Jack didn't press charges," as if to say, "look how good a person Jack is!"
As a result of his videos, Jack landed an appearance on Lopez Tonight, proving that unfunny people really do stick together in this business.
—————————————————————————————————-
DEAR NETFLIX: FUCK YOU
When I joined Netflix, it cost me $8.99 a month. This was for 1 DVD out at a time (as many I could go through a month), plus access to their sorta-crappy but still growing collection of streaming TV shows and movies, which I could then watch on my computer or X-Box. The streaming was a nice bonus, but the main attraction was the DVDs, of which Netflix had about 3x the selection that the average Blockbuster store had, and since I would usually go through maybe 4-6 DVDs a month, $8.99 seemed like a steal.
Too good to be true? You're goddamn right…
It wasn't long before I got a slap in the face friendly notice that my plan would be shifting to $9.99 per month. Okay, fine. Now about a year-and-a-half later comes this announcement, which seems to prove what everyone was suspecting: That Netflix were simply waiting for the final nails in Blockbuster's coffin before they fucked us up the ass. Because with Blockbuster's mail-in service (and many of their stores) out of the way, they can charge us whatever they want – which is why their DVD + Streaming plan is GOING UP BY SIX FUCKING DOLLARS A MONTH.
BUT WAIT! You can't just tell everyone that – you've gotta disguise it first!
So to cover up their sodomy, Netflix is introducing $7.99 DVD or Streaming plans – which of course they're advertising as their "lowest prices ever" – but the catch, of course, is that it's either one or the other; if you want both you have to pay for both, aka the $15.98-per month "Unlimited Streaming + DVDs" plan. As is typical of services about to fist-fuck their customers, they've enlisted one of their schmucks to draft up a press statement that sounds eloquent but doesn't make the slightest bit of goddamn sense…
Says Andy Rendich, chief service and operations office for Netflix:
"Netflix members love watching instantly, but we've come to recognize there is still a very large continuing demand for DVDs by mail. By better reflecting the underlying costs and offering our lowest prices ever for unlimited DVD, we hope to provide a great value to our current and future DVD-by-mail members."
Now here's Andy's statement again, but with my own commentary – you know, like those director's commentaries on those DVDs you'll soon have to pay out the ass for:
"Netflix members love watching instantly (true), but we've come to recognize there is still a very large continuing demand for DVDs by mail. (Maybe that's because while your selection of TV series available for streaming is excellent nowadays, your movie selection still blows nuts. Have you even browsed your own streaming movie selection Andy? Click on any genre – you'll likely have about 20+ pages of movies to sift through, but see if you recognize ANY movie past page three. You'd have to be bombed out of your skull to watch 75% of the direct-to-whatever shitfests in your horror and action sections alone) By better reflecting the underlying costs and offering our lowest prices ever for unlimited DVD, we hope to provide a great value to our current and future DVD-by-mail members (Oh, you fucker, you. You know damn well most of us DVD/Blu-ray enthusiasts still like the added bonus of streaming, but here you go claiming you're offering us a "great value" by taking that away. So thanks to your "great value", we're basically going from paying an extra $2 a month for the added benefit of streaming, to an extra $8. Andy, you're one sly son-of-a-bitch)"
This new pricing plan will supposedly go into effect September 1st, and I think Netflix needs a new slogan to accompany it. Here's a few suggestions:
Netflix: Summer's Fucking Over.
Netflix: A Great Deal for People Who Love Shitty Fucking Deals.
Netflix: What Recession?
Netflix: What Customers?
—————————————————————————————————-
SCREAM 4: THE RESULTS
[In the interest of not being a total dick for once, I won't reveal any major spoilers. Still, it's impossible to discuss this movie without giving large chunks away, so just see it first if you care that much.]
Let's face it – all we Scream fans really asked of this fourth installment was that it was at least better than Scream 3. Call it a Rocky Balboa scenario; we'll overlook the fact that so many years have passed, if you just give us a movie that makes up for the abysmal previous one, and lets the series go out on a respectable note. Now, there's long been talk of a Scream 5 and 6 (and if the crowds at the theater last night were any indication, this movie will make more than enough to warrant more), but if we were never to see these characters again, it's certainly not a bad way to go out. What I wasn't fully prepared for, however, was just how carefully crafted this fourth movie would be. I sort of suspected as much given series creator Kevin Williamson's sudden reappearance in the public eye waving a new script around, so it seemed that this was a movie naturally born from a good idea rather than another money-making scheme.
For much of its running time, Scream 4 seems to continually point out the odd nature of being an 11-years-later sequel. It makes sure to name-check nearly every horror franchise, remake and reboot to happen since 2000 (many of which are rattled off like machine gun fire in one particular scene), while also playing catch-up with media – Facebook, Twitter, webcams, blogs, macbooks, iphones and apps are all prominently featured or referenced in some way or another (sorry MySpace, you didn't stick it out long enough). It does get a little excessive; you won't have to look too hard to find a review for this movie that berates it for being too meta for its own good. Perhaps it tries too hard in justifying its own existence, but who cares?
For all its modern name-dropping, the movie most effectively conveys the passage of time with its cast of younger high school characters, who were barely learning to walk when the events of the original Scream took place, and therefore view their town's bloody history not through memories, but from the ever-growing succession of Stab movies (now up to 7 here). They spend their weekends hosting Stabathons, and when they do encounter somebody like Sidney Prescott or Gale Weathers, they view them as the inspirations for the movies more than real-life survivors. When a real killer does surface, their only reference point is the series of movies they grew up on (sound familiar?).
Oddly enough, the movie falters the most in bringing back its three principal characters. Who would have thought that out of Sidney, Gale and Dewey, it would be Sidney who makes the most effective return? Just when I thought her character had been played out by the end of Scream 2, they found a fresh angle by introducing her estranged cousin and aunt, and I'll be damned if she's not the most interesting out of the three returning characters. I never imagined I'd say this, but Gale and Dewey were practically wasted here. Despite the occasional line or two, Courteney Cox doesn't have the same bite she once had (the fact that her face looks different doesn't help either), and the usually inept but lovable Dewey is simply inept here, as he no longer has that boyish charm that used to come naturally for Arquette. Actually, all the cops in this movie are a fucking joke. Literally. So much, in fact, that [SPOILER:] when one cop gets stabbed in the forehead, his prolonged, bloody death is played for laughs (how do you make time to fire off a final one-liner with a knife in your brain?). Since much effort was put into making the murders more gruesome this time, some of the odd attempts at making them funny just fell flat.
And speaking of gruesome, holy shit. I never thought I'd complain about a horror movie being too bloody or gory, but I could've done without the intestines spilling out of that one chick, which just felt out of place in a movie that roasted the Saw series in its opening scene. Elsewhere, very few deaths are cut away from to be finished off-screen; when Ghostface brings the knife down, you see the actual stabbing more often than not. This is one bloody movie (surprising, given the hell the MPAA brought down on the original – maybe several years' worth of "torture porn" removed the sticks from their asses?).
Random assorted problems: Did I mention Gale and Dewey? Neither of them are given anything to do. Dewey seems to spend half the movie "rushing" to the scene (how big is Woodsboro anyway? And why does Sid bother calling him in an emergency when he's always gonna arrive too late?). At one point it literally takes him 20 minutes of screen time to get to the scene, as nearly the entire climax unfolds without him. At least the movie briefly pretends to have Gale (now a bored fiction writer) trying to tap into her tabloid reporter past, but that's dispensed with roughly halfway through. Then there's the inexplicable (but I guess unavoidable) phenomenon of people doing insanely stupid things when they know there's a killer in their very town, such as wandering around outside by themselves when there's a body count steadily building around them, or worse, getting ripped drunk and then wandering around outside by themselves. And while the Big Killer Reveal is a bit underwhelming (at least in the way it happens), my biggest gripe is how [SPOILER:] the physical strength displayed by the killer throughout doesn't make much sense considering who it really is. And as with most slasher movies, any scenes with an attacking killer seem to occur in a vacuum; if a character is stalked, terrorized and eventually stabbed to death (even in a relatively public place), rest assured NO ONE will be around to come to their aid, or simply be there to witness it.
Kudos to: Wes Craven, who's undoubtedly at his sharpest since Scream 2. Kevin Williamson, who made a movie with a 4 in the title surprisingly original. A pretty good new cast (holy shit did I ever think a spray-tanned Hayden Panettiere could sell herself as a bona fide horror geek?) and enough unsettling violence and gore to keep the wink-wink humor relatively in check.
Wrapping this shit up:
The beginning? Pretty damn good, lest some dickwad spoil it for you. At this point nothing will beat Drew Barrymore's 10-minute tour-de-force, but at least they took a different approach instead of trying to replicate it.
The ending(s)? Not bad. If the killer reveal was a bit anticlimactic, the scenes that follow (and the eventual climax) certainly make up for it. Even the killer's obligatory motive seems surprisingly of the times, even if the reveal itself makes for a few plot holes. Best ending since Billy and Stu poked each other a few times with a kitchen knife.
Apparently Kevin Williamson has a vague idea mapped out for the next two installments, should they actually happen. One thing this movie isn't guilty of is leaving the end wide open for more. Considering how it plays out, I'm not really sure what he could possibly have in mind. I'm cautiously optimistic.
—————————————————————————————————-
20 OF THE MOST DISAPPOINTING SEQUELS OF ALL TIME: 16-20
Scream 3
Many of you already know my thoughts on this piece of dogshit, so there's not a whole lot more to say. I found it odd at the time that Scream 2 turned out so good despite being rushed out less than a year after the original, yet this one actually took its time and still failed miserably. I figured it would all be downhill once Liev Schreiber got wasted in the opening scene, and I was right. And what's with that security system on Neve Campbell's dinky little wooden gate? Like that's gonna keep a masked lunatic from simply hopping over? The only surprise this time (if you can call it that) is that there's only one killer for a change, but the second killer is really the Creed song during the end credits.
The Matrix Sequels (Reloaded/Revolutions)
Sequels shot back-to-back rarely ever work, but Hollywood keeps trying it every few years or so anyway. A prime example was The Matrix Reloaded and The Matrix Revolutions, two sequels that were too bloated, over-ambitious and self-important for their own good. Revolutions was the worst of the two; after Reloaded spent well over two hours squandering every fan's good will, Revolutions seemed like a downright chore, seen by most fans with a collective "Fuck it, we've made it this far…" mentality. And so, we're treated to another 2+ hours of computer game-looking fight sequences, Lawrence Fishburne's big head and gap tooth (does he floss with a jump rope?) and more heavy-handed Christ imagery than you can shake a cross at. Remember hearing all that talk about the mythical Zion in the first movie, and thinking how sweet it must be? Forget it; it's just another post-apocalyptic shithole where sweaty, half-naked people gyrate and bump and grind to shitty techno music. And why does Keanu Reeves look more plastic than usual? Oh that's right, because he's CGI half the time. And why does that Oracle broad suddenly look different? Oh yeah, 'cause it's a different actress. Cause the first one died. Reloaded killed her, along with our interest.
I can at least understand the logic behind Halloween III. After being less than enthused about the second one, John Carpenter and Debra Hill figured it would be a swell idea to turn the Halloween franchise into an anthology-type series, with each future movie presenting a new and different horror/sci-fi story. What they didn't realize was that it was knife-wielding psycho Michael Myers who was putting asses in theater seats, not the name Halloween. So people were understandably pissed when a movie bearing the name Halloween III: Season of the Witch had neither Myers nor any witches, and instead featured some plot about poisonous Halloween masks being sold to kids by some loony schmuck. It wasn't a bad idea per se, but as director Tommy Lee Wallace later admitted, the movie might have done better had it been released simply as Season of the Witch, without any ties to the Halloween series. Fans of Michael Myers responded by…not fucking going. Rest assured, when the series started up again several years later, Myers was ready for his close-up.
Short Circuit 2
I've never had a colonoscopy, but I'd image it's more fun than sitting through this piece of garbage. No Steve Guttenberg, or Ally Sheedy? Okay then. But why does everything else have to suck too? Everyone's favorite metal Pinocchio, Johnny 5, moves to the city with absent-minded professor Fisher Stevens, in an attempt to sell mini Johnny 5 toys, or something. I dunno. All I remember…hell, all any scarred-for-life kid probably remembers is the part where a couple of thugs beat the ever-loving shit out of Johnny 5, in a scene that would have guaranteed an R-rating had it been done to a human instead of a robot. Where the fuck did that come from? Johnny 5 eventually fixes his busted-ass up in time to nab the bad guys and end this sucker, and then he somehow gets a Pimp My Robot-style gold makeover just in time for the end credits. Go fuck yourself, Short Circuit 2.
Runners-up: Rocky V (saved for later this year), The Lost World: Jurassic Park (fuck you, Spielberg), X-Men: The Last Stand (fuck you, Ratner), Analyze That (fuck you, everyone involved).

P.S. – If you thought that Ghostbusters II should be on this list, you can go fuck yourself too.

—————————————————————————————————-
20 OF THE MOST DISAPPOINTING SEQUELS OF ALL TIME: 11-15
Rush Hour 3 is the type of sequel best left forgotten, or if you can help it, unseen. I liked the first two, which had a nice blend of zany Jackie Chan stunts and motor-mouthed Chris Tucker (the fact that he hasn't made anything outside of the Rush Hour flicks since they began has helped keep him tolerable, I guess). This third one simply came along too late (six years after Rush Hour 2), and time hasn't been good to Chan (who just looks tired throughout) or Tucker (who just looks…bloated). The action seems toned down and incredibly routine, and despite the several years off, nobody seems particularly enthused to be back – from Chan and Tucker's performances to Brett Ratner's lifeless direction. It all feels made out of obligation, as if somebody dusted off a contract from years before and suddenly realized a third movie had to be made.
Batman & Robin couldn't have been any gayer if they were played by Ryan Seacrest and Matthew Morrison. At the effeminate hands of Joel Schumacher, the Batman franchise was steered from the dark and twisted world of Tim Burton, and back to the punny camp of the '60s Adam West era. Only this time with 1,000% more neon lights. Excited fanboys lined up to see the devastating juggernaut Bane reduced to a walking cartoon, Arnold Schwarzenegger trying (but failing) to out-ham Jim Carrey from Batman Forever, and plenty of closeups of rubbery bat-butts, bat-asses, bat-crotches and of course, bat nipples. Heterosexual Batman fans were left in the cold here, as even the role of Batgirl went to sloshy-mouthed (and slightly pudgy) Alicia Silverstone. Perhaps we should've seen this coming after Batman Forever (law of diminishing returns, 'n all) but really, nothing could have prepared anyone for this flaming trainwreck.
And what would this list be without Spider-Man 3? We all know it sucked, by what really made it suck was that the first two were just so damn good. At the time, Spider-Man 2 was considered one of the best sequels of all time – that rare instance of a sequel one-upping the original. Sam Raimi & Co. took an extra year coming up with a third one – surely that meant it would be just as good? No fucking dice. Turns out, Raimi apparently spent the extra time figuring out how to stuff the ever-loving shit out of this movie with villains, supporting characters, plots, subplots and dance sequences. It was almost as if Raimi knew this would be his last hoorah with the franchise, and just said "Fuck it." As a result, we all learned that Tobey Maguire plays dark and conflicted about as well as Susan Boyle plays gorgeous, and casting Topher Grace to play Venom was every bit the bad idea it seemed.
Hannibal should have gone down in flames the minute Jodie Foster decided not to return. But you can't keep a good cannibal and/or movie producer down, and so Julianne Moore is supposed to pick up the slack as she sorta half-chases Lecter through Europe. This movie is so fucking boring, you'll likely nod off halfway through, awaking only to see Ray Liotta's brains being scooped out, but not even considering the thought of rewinding it to catch up. The luckiest participant here is Gary Oldman, who's so decked out in makeup and unrecognizable that he can convincingly deny any involvement.
The Godfather, Part III
Talk about the black sheep of the family. I guess Francis Ford Coppola hates perfection, which is the only way to explain why he'd want to dilute the potency of the first two with this belated and unnecessary bore of a sequel. Then again, maybe he just ran out of money. To Coppola's credit, he originally wanted to title the movie The Death of Michael Corleone, since he realized it was more of an epilogue than a legitimate continuation. That obviously didn't happen, which is why "Just watch the first two" has long been uttered ever since 1990 or so. What went wrong? Well for starters, the main plot about Michael trying to go legit and partnering with the Vatican is Boredom 101. Then there's Sofia Coppola's infamous performance as Michael's daughter, which severely undercuts her accidental murder at the end. Andy Garcia shows up because Sonny forgot to pull out, but he's not half as memorable as James Caan was. Perhaps the worst offense is the near-3-hour running time, when a good amount of it feels like padding. It's as if it was forced to run that long just to keep in line with the first two.

—————————————————————————————————-
20 OF THE MOST DISAPPOINTING SEQUELS OF ALL TIME: 6-10
Superman III
You can't really blame Richard Pryor – if I had been in Superman III, I would have done whatever drugs I could get my hands on too. And as for Christopher Reeve? Well, that horse narrowly beat out this movie as the worst thing to happen to his career. I don't remember much about it, aside from watching it as a kid and thinking I would rather be watching one of my mom's soap operas. I remember there being some sort of supercomputer, and Superman loses his powers and has to fight an evil version of himself. What a crock of shit. This movie did so bad, Christopher Reeve only agreed to do a fourth one if the producers agreed to fund Street Smart, a project he actually cared about.
Ace Ventura: When Nature Calls
Made only a year after the original, Jim Carrey demanded a then-whopping $5 mil for this unfunny piece of shit, and I say good for him. What the hell happened? The first one was hilarious (especially if you were 10 when you first saw it), but I sure as fuck didn't mature that much in the span of a year, which means they just dropped the ball with this one. They went with the ole "fish out of water" standby this time, thinking that by sending Ace to Africa, hilarity must ensue, because he's just so crazy! Really, it was 10 times funnier with Tone-Loc and the Miami Dolphins. The opening scene is a parody of Cliffhanger, which makes you wonder why the filmmakers assumed that their target audience of 12 year old boys had even seen Cliffhanger. (Surely I wasn't the only one wondering why the sight of a raccoon plummeting to his death was supposed to be funny?) At first I felt bad for the little guy, but at least he didn't have to stick around for the remaining 85 minutes.
D3: The Mighty Ducks
How do you follow D2, which had the Ducks representing USA in the Junior Goodwill Games? Make a movie where they go to some snooty prep school. What a fucking bore. Emilio Estevez briefly shows up for what amounts to a glorified cameo, and he only did this to get funding for his own film, The War at Home. I remember watching this in science class in 7th grade, during the last few days of school when the teachers just put a TV in the front of the room. In retrospect, science would have been more entertaining.
Caddyshack II
If Rodney Dangerfield's refusal to participate wasn't enough of an indication that this years-later sequel would suck, then it certainly must be the presence of Jackie Mason, who shouldn't be allowed within 500 feet of any comedy movie. Bill Murray's MIA too, and Dan Aykroyd makes for a poor replacement. In fact the only noteworthy person to return is Chevy Chase, but to paraphrase Greg Giraldo, he had snorted the funny out of himself by this point. Even co-writer Harold Ramis tried to wash his hands of this, to no avail. The tagline read "The Shack is Back!", but this shack was shit.
Teenage Mutant Ninja Turtles III
I'm sick of hearing people who were born in the '80s bitch that movies like G.I. Joe or Transformers "ruined their childhood" – if you're a dude and you were born in the '80s, there's only one correct answer, and that's Turtles III. Turtles III was such a horrible abuse to kids everywhere, I'm surprised Dyphis wasn't called on the filmmakers. It was like getting lice, finding out there's no Santa, and having your parents get divorced, in movie form. Where does one begin? For starters, someone decided to revamp the turtles' costumes, and as a result, they all look like they have AIDS. The great Casey Jones is brought back, and for what? To babysit a bunch of retarded Japanese guys? And how do you attempt to follow up Super Shredder from the end of the last one? You don't even try, as it turns out. Instead, you make the bad guys an old geriatric samurai and some gunslinging fairy on a horse. Who gave a shit? Certainly not my 8 year old self, or anyone else I knew for that matter. What a fucking waste.
—————————————————————————————————-
20 OF THE MOST DISAPPOINTING SEQUELS OF ALL TIME: 1-5
With the release of Scream 4 this Friday (or SCRE4M if you need to be a jackass about it), I figured I'd lead up to it with my list of the 20 most disappointing sequels that I've seen.
Random Blog Reader: Another list? Gee, there's a fuckin surprise. Me: Kiss my dick.
These aren't necessarily the worst overall sequels of all time, but rather ones that should have been good, but by most accounts sucked. I find it interesting that roughly half of the sequels on this list are a Part 3, which seems to suggest that an awful lot of franchises ran out of gas after one sequel. It must also be said that this is in no way a reflection of the quality of Scream 4, which I haven't seen yet. That review will come sometime this weekend.
Now, in no particular order, on to the Shit Show:
Indiana Jones and the Kingdom of the Crystal Skull
Let's get this one out of the way since it's probably the most talked-about turd in recent memory. You can say all you want about Harrison Ford being old (what'd you expect?), or Shia LaBeouf, or the weak villain, or the CGI bullshit, or Shia LaBeouf, or Ray Winstone flip-flopping more than John Kerry, or the great John Hurt being wasted playing a mumbling retard, Shia LaBeouf, nuclear refrigerator escape, CGI monkey escape, Shia LaBeouf…
The movie's chief offense is that it bored the shit out of me. I think it was around the second or third time that Jones, Marion & Co. got caught trying to escape in the middle act jungle scene that I actually caught myself from dozing off and drooling on my popcorn. And how do you waste Cate Blanchett? Give her a cartoonish Russian accent and make her play the weakest and most boring villain of the entire franchise. In the final act (after we sit through the CGI-equivalent of a bukkake video), Cate's eyes get burned out of her skull by Spielberg Stock Alien #7. We all should've been so lucky.
Let Major League II stand as proof that making a neutered, PG-rated sequel to a foul-mouthed, R-rated comedy is about as good an idea as letting R. Kelly babysit your daughters. The plot is actually fairly plausible, with an aging Tom Berenger playing a manager this time, and a newly-rich and egotistical Ricky "Wild Thing" Vaughn (Charlie Sheen – hold your heckles) losing his edge. But Wesley Snipes was too busy starring in action movies and not paying taxes at the time to bother returning, and the new characters are largely unfunny and unmemorable. Of course, a third installment (Major League: Back to the Minors) would end up making this one look like The Godfather: Part II, but at least we could smell that one's stench from a mile away.
Jaws 3
Though hardly warranted, Jaws 2 managed to be a pretty respectable sequel. I guess the producers felt they then had the leeway to make an out-and-out abomination, hence Jaws 3 (formerly Jaws 3-D), made to bank on the gimmicky 3-D fad of the early '80s. In retrospect it could've been entertaining in a cheesy B-movie kind of way, but in reality it's the cinematic equivalent of a horse tranquilizer. This movie's not even fun to watch when you're pissed out of your brain (I've tried). The shark "effects" just make you wish the damned thing broke down every 10 minutes like it did for Spielberg. And how did Dennis Quaid get sucked into this? With his recent admission of having a coke problem early in his career, perhaps he did a few fat lines before reading the script.
Transformers: Revenge of the Fallen is the reason more theaters need to start serving booze. I was mildly sauced going in to this gargantuan train wreck, but there's nothing but pain to be had once the medicine wears off. It's the ADHD version of the original; that annoying person who talks constantly but really says nothing. Saying this movie suffered from the writer's strike is like saying Patrick Swayze has been a little underexposed lately. It's like someone banging on trash cans for 2.5 hours, and then kicking you square in the nuts. With explosions. Actually when all is said and done, this movie's greatest offense is that it actually killed Shia LaBeouf – then brought him back.
I can think of ma
ny things funnier than Beverly Hills Cop III - Schindler's List and the AIDS virus come to mind for starters. Even though Beverly Hills Cop II wasn't too good either, this third one reeked of desperation, given Eddie Murphy's recent string of unfunny box office duds. Adding insult to injury was Murphy's seeming refusal to return to the hard comedy that made the first one so great, leading to an overly silly movie, with Axel Foley a hollow shell of the character he used to be. Judge Reinhold returns but John Ashton and Ronny Cox are MIA, and the weak villain with his counterfeit money scheme barely makes those present break a sweat. The one or two laughs to be had are no thanks to Murphy, who's simply going through the motions here in a petty attempt at holding on to his box office relevance. As it turns out, all he'd need is some fat suits to get his enthusiasm back.
—————————————————————————————————-
THE HANGOVER PART II: DEJA VU
So a full-length trailer for The Hangover Part II has surfaced, and unfortunately it's not an early April Fool's joke. Because if it's one thing we can expect judging from this trailer, it's the exact same movie in a different location:
Good God almighty. Maybe it's because director Todd Phillips has never attempted a sequel before, but surely someone could've told him (and the writers) that they didn't have to repeat Every. Single. Fucking. Thing. from the first movie:
Once again, it's centered around a wedding.
Once again, they (appear) to get drugged.
Once again, they wake up with a random animal in the room.
Once again, they have to find their missing friend.
It's not Doug this time, but (once again), he appears to be sidelined for much of it anyway.
Once again, Stu finds himself disfigured in some way.
Once again, there's car chases and shootouts.
Page 12 of the Hollywood Sequel Handbook states that if a minor character in the first movie (Ken Jeong) was a hit, their screen time must be doubled for the next one.
I want to be charitable and not judge this solely on one trailer, but there's simply too much evidence here that the filmmakers were either A) lazy, or B) afraid to stray too far from a money-making formula.
—————————————————————————————————-
INTRODUCING THE TALKING CHARLIE SHEEN DOLL!
Charlie comes LOADED with lovable phrases, including:
"This bootleg cult arrogantly referred to as AA now supports a 5% success rate. My success rate is 100%!"
"One of their mottoes is 'Don't be special, be one of us.' Newsflash: I am special, and I will never be one of you!"
"I have a disease? Bullshit! I cured it with my mind!"
"The only thing I'm addicted to is winning!"
"I'm gonna hang out with these two smoking hotties and fly privately around the world. It might be lonely up here but I sure like the view!"
"Look what I'm dealing with, man. I'm dealing with fools and trolls!"
"I'm sorry, man, but I've got magic. I've got poetry in my fingertips. Most of the time — and this includes naps — I'm an F-18, bro. And I will destroy you in the air! I will deploy my ordinance to the ground!"
"I'm tired of being told 'You can't talk about that, you can't talk about that.' Bull S-H-I-T!"
"If they want me in it, it's a smash. If they don't, it's a turd that opens on a tugboat!"
"We work for the Pope, we murder people. We're Vatican assassins. How complicated can it be? What they're not ready for is guys like you and I and Nails and all the other gnarly gnarlingtons in my life, that we are high priests, Vatican assassin warlocks. Boom. Print that, people!"
"I'm not Thomas Jefferson. He was a pussy."
NOW AVAILABLE for just 5 easy payments of $49.95, or a brick of coke!
—————————————————————————————————-
THE NINTH GATE, aka THERE GOES TWO HOURS I'LL NEVER GET BACK
In 1977, director Roman Polanski had sex with a 13-year-old girl, then fled the country to avoid sentencing.
In 1999, he directed The Ninth Gate, starring Johnny Depp.
After watching The Ninth Gate last night, I'm now on the fence as to which is worse.
As history proves, most satanic-themed horror movies and thrillers tend to blow inordinate amounts of ass. In fact Rosemary's Baby (also directed by Polanski) is an anomaly in this category; a diamond in a long valley of turds. I guess Polanski figured he could capture lightning twice in this regard, but if he was feeling this ballsy he might've been better off just hitting on another minor.
In The Ninth Gate, Johnny Depp plays a rare book dealer, given the task of flying around Europe to authenticate a book for a client of his. Right off the bat, this should clue you in as to how much excitement you're in for. The book in question is some sort of Satanic handbook designed to open the "Ninth Gate" and (presumably) release Lucifer himself, but we all know this ain't gonna happen. Instead, we get Frank Langella dousing himself with water gasoline and getting covered in computer-animated fire which, given the fact that this was done in 1999, looks about as convincing as a PlayStation cutscene.
As if the ending didn't suck enough, the near-two hours leading up to it move slower than Susan Boyle on a treadmill; the pacing couldn't be worse if Helen Keller herself directed this. Johnny Depp seems to get knocked unconscious 12 times (or maybe it was just twice?)  and everyone around him seems to die mysteriously – i.e., off-screen with zero entertainment. There's also a random blond chick following Depp around, and we know something's up with her because she occasionally floats and does weird shit with her eyes. Make no mistake; none of this is exciting.
The post-PlayStation fire ending plays out as such that I imagine the three screenwriters (Polanski among them) were writing this in a classroom when the five-minute bell rang, and they had to hastily scribble out something to end this fucker. It's even worse than the ending of a Shia LaBeouf movie, and I hate those endings because Shia LaBeouf is always still alive.
—————————————————————————————————-
HOLLYWOOD DRINKING GAME #3: THE BLACK SWAN
Have a drink every time Natalie Portman pukes.
Stay awake.
Have a drink every time Natalie Portman bleeds.
Stay awake.
Realize this movie should've been called Natalie Portman Pukes and Bleeds for an Hour and 40 Minutes, and have a drink to that.
Stay awake.
Have a drink every time something unintentionally hilarious happens, like when she suddenly sprouts CG feathers and wings on stage.
Have a drink every time she hallucinates something ca-razy!
Stop drinking when you yourself begin to hallucinate that you're watching a good movie.
…On second thought, keep drinking.
—————————————————————————————————-
DIE HARD 2 CAN KISS MY ASS
This is not an opinion piece. This is 100% factually accurate:
Die Hard 2 fucking sucks.
Anyone who's worth a damn will tell you that the two best Die Hard movies are Die Hard and Die Hard with a Vengeance (that's the third one, for all you cretins out there). Out of the four Die Hards (to date), these are the two that were directed by John McTiernan. This is not a coincidence. In fact, if you look the word McTiernan up in the dictionary, you might find something like this:
Mc·Tier·nan
[Mc-
teer
-nin]
-noun
1. American film director and producer.
2. the only person who should be allowed to direct a Die Hard movie
3. Slang  . the motherfuckin' man
4. too bad he's in jail
McTiernan expressed interest in directing Die Hard 2, but was busy doing The Hunt for Red October at the time. Since the studio didn't want to wait for him, they went ahead and hired Renny Harlin, whose previous movie was A Nightmare on Elm Street 4, and would later go on to give us Cutthroat Island, Deep Blue Sea and Exorcist: The Beginning (all coming soon to the Criterion Collection, I'm sure). So just how does Die Hard 2 suck? Let me count the ways:
It's just a big, horribly contrived retread of the original. Christmas season again? Check. Putting McClane's wife in jeopardy again? Check. Shoehorning Reginald VelJohnson and Sleazy Reporter Guy into the plot again? Check. McClane butting heads with the local police force again? Check. McClane having to single-handedly take out the bad guys because the police just stand around holding their dicks? Check. But hey, at least he had shoes this time.
The villain sucks. We're introduced to him while he's doing naked ninja moves in his hotel room, and (somehow) it's all downhill from there. Also, he looks like a bird.
Dennis Franz, whose police captain character is so goddamn annoying, even the Mac guy in Live Free or Die Hard had a hard time competing.
Where's the fucking humor? McClane is way too serious for way too much of the running time, and of the few one-liners he does have, a couple sound awkward and suspiciously dubbed in. Even Hans Gruber and his cronies had their share of wisecracks in the original, which brings me to:
The bad guys have no personality. They're just a bunch of faceless goons (aside from Robert Patrick and John Leguizamo, who have a combined screen time of about 45 seconds), and a few of them look so much alike, you can't even tell them apart. Also, their grenades seem to take a whole 30 seconds to explode, so they might wanna look into buying better ones.
The annoying blond reporter. I guess having one annoying reporter wasn't enough?
No Run-D.M.C.; C'mon son.
So there you have it. It's got a few competent action scenes and probably the best finale out of the four, but it's still the weakest one (yes, even weaker than Live Free or Die Hard – see the footnote essay at the bottom if you want an explanation). Curiously, at the time of its release, Roger Ebert gave Die Hard 2 a much more positive review than the original. I wonder what he thinks about it nowadays?
**When I saw Live Free or Die Hard in the theater, I thought it was a fairly entertaining Bruce Willis action movie, but a shitty Die Hard movie. I could get past a bald Bruce Willis pretending to be John McClane once more, I could get past the jarring stylistic and visual changes that director Len Wiseman brought to the look of the movie, I could even get past the Mac Guy and all the lame computer hacker shit; what I couldn't get past was the fact that the studio neutered the movie to obtain a PG-13 rating. Willis initially defended it by stating that the violence would still be as intense as ever, but he was missing the point; this was to be the fourth installment of a decidedly R-rated franchise, where many of the funniest and/or most memorable bits of dialogue involved some degree of profanity. It's bad enough that John McClane lost all his hair, now he's also gotta watch what he says?
However when the movie hit DVD, it was also available in an unrated version. Slapping an obnoxious "UNRATED" sign on a DVD cover has been pretty par for the course for Hollywood these past few years, and many people (rightfully) assume it just means a measly minute or two of additional footage. With this one, however, we got almost an entirely different movie. The scenes are mostly the same, but all of the language is rightfully restored (including the iconic line at the end, which was predictably butchered in the PG-13 version). And though it's still a corny action movie with too many outlandish stunts (and directed by Len Wiseman, which means everything has an unnatural blue tint to it), at least you feel like you're watching John McClane again. And it's still better than Die Hard 2.**
—————————————————————————————————-
THE FIVE MOST UNDERRATED BOND MOVIES
…in order of release:
Dr. No, at least it seems, is seen more out of necessity or curiosity nowadays rather than sheer interest. Being the first Bond movie, its immediate successors (From Russia with Love, Goldfinger) have eclipsed it in both quality and overall appeal, but Dr. No remains a relatively low-key but engaging adventure. While it contains a few elements that would come standard with most Bond films (exotic locations, pretty women, and a disfigured and bat-shit crazy villain), it's missing many; there's no pop singer theme song (aside from John Barry's eternal "James Bond Theme", of course), Q and his gadgets have yet to show up, and there's very little action – at least in comparison to future installments. Bond is also a bit grittier here, and not yet the superhuman spy he would  become (even Dr. No himself refers to him as a "stupid police man"). The plot is also fairly straightforward, and though it takes quite a while before the main villain even shows up, there are hardly any twists, subplots or throwaway characters to speak of. It's probaby the leanest and simplest of Bond flicks, and after many needlessly complicated ones, popping this one in can be refreshing.
On Her Majesty's Secret Service tends to get immediately written off by people who see George Lazenby and wonder, "Who the fuck is that guy?" In a long line of Not Sean Connerys, Lazenby surely had it the worst; not only was he the first to step into Bond's shoes after Connery initially left, but it was also one of his first major acting gigs. To make things worse, Connery came back for one more movie after this, making Lazenby look more like a one-time placeholder than a legitimate replacement. All things considered, he actually does a fairly good job, and overall, On Her Majesty's Secret Service is the tits. Sure it runs a bit long and gets a little silly in places (don't they all?) but it presents Bond in a light we've never seen before: married and in love. It helps that Diana Rigg holds her own as Tracy, a headstrong woman who's every bit Bond's equal, so their courtship and eventual marriage is plausible; at no point does it seem ridiculous that our cold-blooded, womanizing hero is utterly disarmed by this woman. What is ridiculous is the main plot, which involves Blofeld (played by Telly Savalas this time) trying to become Count de Douchebag (or whatever the name is), and Bond going undercover as a genealogist so he can see what Blofeld's really up to at his cushy ski resort laboratory. And since Blofeld and Bond met face-to-face in the previous Bond movie (You Only Live Twice), why he doesn't immediately recognize him here is a plot hole for the books. Still, Savalas' portrayal of Blofeld is perhaps my favorite, and once things get going, there's action out the ass; if you've ever wondered what one of Blofeld's henchmen looks like when he's chewed up and spit out by a giant snow plow, you've come to the right place. The ending is as tragic as they come, and it's in the film's final moments where you realize Lazenby's ability. Though some claim that this could've been the best Bond movie if it had Connery, upon closer inspection I'm inclined to disagree. While there's no denying Connery's greatness, I simply don't think his Bond could've conveyed the emotion and vulnerability that Lazenby brings to the role.
For Your Eyes Only followed Moonraker, and you couldn't ask for a more severe change in tone. It brings Bond back down to Earth…way down. After the overblown special effects orgy that closed out Moonraker, this one is a stripped-down spy adventure in the vein of From Russia with Love. It simply involves Bond trying to recover a weapons system that sank along with the ship it was on, and racing to get to it before the bad guys. That would be Julian Glover (Indiana Jones and the Last Crusade) and his henchmen, though unfortunately his rather low-key portrayal doesn't make much of an impression. There's plenty of action scenes we've seen before (skiing, car chases, underwater shit) and a few we haven't, such as Bond being attacked by…hockey players? Anyway, the score (by Rocky's Bill Conti this time) is refreshingly different, though sadly there's no scenes where Bond chugs a glass of raw eggs. All in all, this is one sleeper of a Bond flick; it's not one that immediately springs to mind, but it's probably the second best of the Roger Moore outings.
A View to a Kill Many have ranked this one at the bottom of the barrel, but I just don't see it. Sure, it has plenty going against it: Roger Moore looks too damn old to be playing Bond (this was his last outing as Bond, filmed when he was 57), the microchip plot is hilariously dated, and Tanya Roberts is surely one of the worst in a long line of bad actresses to play Bond girls. However, it has too many highlights to be considered a complete dud. Christopher Walken hits the right balance between creepiness and comedy as a nutso trying to demolish Silicon Valley so he can monopolize the computer chip market, and Grace Jones makes a memorable sidekick. And despite the aging Bond, the action scenes are plentiful. There's car chases, fire engine chases(?!), fistfights, shootouts, and a climax with Walken trying to kill Bond with an axe – on top of the Golden Gate Bridge. And as silly as it is, it's not as silly as some of Moore's previous outings (and even a couple of Connery's), so I don't know why so many people hate on this movie. Fuck 'em.
Apparently a good amount of people consider Licence to Kill to be one of the series' low points as well. These people are commonly referred to as retards. Timothy Dalton never got a fair shake as James Bond. Only starring in two movies, one of them rather unremarkable (The Living Daylights), and this, an unconventional Bond movie if ever there was one, he never got the opportunity to fully sink into the role (a third Dalton movie was planned for the early '90s, but legal and financial problems on the studio's behalf prevented that from happening). Licence to Kill was a departure of sorts for the Bond series, with an uncommonly serious tone, and a plot that had Bond quitting the secret service to seek revenge on a drug lord who attacked his friend (CIA buddy Felix Leiter) and his new bride. Given its relatively down-to-earth drug lord villain and Bond no longer being a spy, Licence to Kill tends to bear more resemblance to other '80s action movies of the time, rather than a classic Bond adventure. Still, it fucking rules. Robert Davi is great as the level-headed but cold-blooded villain, and a young Benicio del Toro shows up as one of his crazed henchmen. Ironically, Q had his biggest role to date here even though the movie is relatively light on gadgets, and the movie's two Bond girls are actually useful to the plot for once. The violence here is the most graphic its ever been (it's the first PG-13 Bond, though it initially had to fight an R rating) and the tanker truck climax is one of the series' best. Licence to Kill was considered a box office failure when it was released in the summer of '89, in part because movies like Batman, Lethal Weapon 2 and Ghostbusters II were its competition, but also because audiences still weren't warming to Dalton's serious approach to the role, and the (relatively) grounded and plausible plot of Licence didn't help. However unlike the Live and Let Dies and Moonrakers out there, this is one Bond that has aged quite well, and in the post-Daniel Craig era where Bond is suddenly hard-boiled and realistic again, maybe Licence to Kill will finally find more fans.
—————————————————————————————————-
THE FIVE BEST BOND MOVIES
…in order of release:
From Russia with Love has some pacing issues, but there's no denying its place here. While the Bond series (and Bond himself) were still finding their footing, From Russia with Love is an upgrade from the relatively low-key Dr. No. The plot is more espionage than straight-up action, but many of the series' more outlandish staples are introduced here. We get the first appearance of Q, who presents Bond with a very unorthodox suitcase. We get the first semi-appearance of Blofeld, leader of SPECTRE and nemesis of Bond for the next several entries, as well as Rosa Klepp (the crazy bitch with the poison-tipped knife in her shoe) and henchman Robert Shaw, who likes ordering red wine with fish, and slugs it out with Bond on a train in one of the movie's best scenes. Though it was largely eclipsed by Goldfinger, From Russia with Love is an important Bond entry, and not to be missed.
Goldfinger makes just about every Bond best-of list, and why the fuck not? Though it's the third Bond movie, it's the first to truly establish the formula that would become a template for most future installments: an outlandish plot, exotic locales, plenty of action, women, gadgets, one-liners, a catchy theme song and a larger-than-life villain and henchman. Sean Connery knew Bond like the back of his hand by this point, but had not yet grown tired by the role like he had by You Only Live Twice and Diamonds Are Forever. It's filled with many of what would become iconic moments and lines ("No, Mr. Bond, I expect you to die!"), the title villain is suitably crazy, and his henchman Oddjob is one of the series' most memorable. Goldfinger has it all.
The Spy Who Loved Me Roger Moore's 15-year tenure as Bond brought about some of the franchise's worst entries, but count this one among the best. After two ridiculous and silly movies (Live and Let Die, The Man with the Golden Gun), the campiness was toned down in favor of a legit (though still plenty over-the-top) spy adventure. Like Connery in Goldfinger, Moore was fully settled into the role by this point, and he exhibits the sort of daft charm that makes you realize why producers chose him after losing Connery. While the main villain is pretty standard-order (neat underwater lair aside), the movie introduces Jaws, who ends up being the most memorable henchman since Oddjob. The pre-credit sequence is among the series' best, leading into Carly Simon's theme song, which is also among the series' best. A lot of Connery devotees (and casual Bond fans in general) tend to overlook or dismiss the Roger Moore movies, and in doing so miss out on one of Bond's best outings.
GoldenEye was a small miracle in ways. After the lackluster box office performance of Licence to Kill and the legal troubles of MGM put Bond on ice for several years, producers faced the daunting task of reintroducing the superspy in the post-Cold War '90s. Pierce Brosnan made a formidable Bond, after initially being offered the role after Roger Moore's departure but unable to commit due to his work on Remington Steele. Sean Bean is equally great as a former 00 agent-turned villain, and the personal connection between hero and villain is a first for the series. Famke Janssen and Alan Cumming chew up half of the scenery, but the rest of the movie hits all the right notes, with Judi Dench (as the first memorable M since Bernard Lee) calling Bond a "sexist, misogynist dinosaur", and Desmond Llewelyn returning as Q, who sadly had aged quite a bit in the six-year layoff.
Casino Royale Of course this would make the list – what did you expect? After bringing the franchise back from the dead in 1995 with GoldenEye, director Martin Campbell did it again in 2006 (seriously, why in the fuck don't they just hire him to direct every movie?). Some were up in arms over Daniel Craig's casting (a blond Bond? wtf) but all were pretty much silenced once they saw the end product. Though some over-excited people have claimed it's the perfect Bond movie, it's not; it runs too long, and while the third-act romantic vacation is necessary to set up the tragic ending, it feels clunky and out of place. In short, the movie dies with Le Chiffre, but until then it's a taut rollercoaster of a movie, that manages to make a game of poker just as exciting as a shootout.
—————————————————————————————————-
THE FIVE WORST BOND MOVIES
…in order of release:
It's a shame that Diamonds Are Forever was Sean Connery's swan song as James Bond (not counting 1983′s Never Say Never Again, which isn't really an official Bond movie). While it's far from the worst of the series, it's most certainly the weakest and silliest of all the Connery ones. After skipping out on the previous Bond movie (the otherwise awesome On Her Majesty's Secret Service), Connery was lured back with a massive paycheck, but you can't help but feel he came back for the wrong movie. The plot is as silly as it gets, with arch-nemesis Blofeld returning (played by yet another actor) and essentially cloning himself by making his minions have plastic surgery to look like him. Like in a lot of Bond adventures, the "Bond girl" he's paired with is a ditzy dumbass, and the climax is laughably anticlimactic, when it's revealed that Blofeld's diabolical plan essentially hinges on a simple cassette tape. The highlights of the movie are an impressively staged car chase in Las Vegas, and Connery himself, who brings his (expensive) charm to the series one last time.
Live and Let Die is one of the very few Bond movies that really bored the shit outta me. A lot of people hate on Roger Moore, but oddly enough, he's not the reason Live and Let Die blows. Yes, it's his first outing as James Bond, and as such there's occasional moments where you get the sense that he doesn't know what the fuck he's doing, but the plot itself far eclipses any wrongdoings on Moore's part. This is the first Bond movie to embrace the '70s, and it doesn't let you forget it. While many Bond films have a timeless quality about them despite whatever time period they're from, Live and Let Die is not among them. There's scenes in this movie where you might think you're watching Shaft, albeit with a very-white Brit in the lead role. The plot involves Bond chasing after some sort of heroin supplier, which, in the wake of the larger-than-life megalomaniac villains of previous Bond movies, may lead most viewers to not give a flying fuck. In addition, there's some strange voodoo shit going on, which may lead most viewers to wonder just what the producers were smoking (or shooting). And just for the fuck of it, there's the introduction of Sheriff J.W. Pepper, a hick buffoon and epic fail of a comic relief. Not only is he not funny, but he's annoying as well, and why the producers deemed it a good idea to bring him back in the next movie (The Man with the Golden Gun) is beyond me. In the end, the only thing that still holds up about this one is the immortal theme song by Paul McCartney & Wings.
Moonraker Though the closing credits of The Spy Who Loved Me promised that "James Bond will return in For Your Eyes Only", the massive success of Star Wars and the sudden space craze led producers to make Moonraker instead. Though it's known as the "outer space" Bond movie, that only happens in the final half-hour; the bulk of Moonraker is just another routine Bond adventure. Jaws returns, but his various attempts at killing Bond have more of a comedic tone this time around – he's no longer the deadly adversary he was in The Spy Who Loved Me, and by the end, he's really not an adversary at all. The villain this time is an uber-rich mogul named Drax, and I found it interesting that while he's one of the craziest in a long line of crazy Bond villains (he wants to destroy Earth so he can start a new civilization in space), he remains quite cool and collected throughout, never raising his voice or losing his temper. Though most of Moonraker – as stated before – is a perfectly serviceable (if perfunctory) Bond movie, what truly sinks it is its horrendously terrible outer-space climax, which is about as exciting as doing your taxes. It consists of a lot of people moving in slow motion (zero gravity!) and a laser battle that defines campiness. It also seems to go on forever – even after Drax is finally killed, there's still these satellites Bond needs to destroy, and the whole time you'll just be wishing this fucker would end already.
I dare anyone to watch Octopussy and explain to me what the fuck is happening. Here we have a movie that's all over the place (literally and figuratively), with a plot that wouldn't make sense if you paused to map it out on a drawing board, Back to the Future II-style. It's almost as if the producers thought up a bunch of locations and set pieces they'd like to film, and then thought up a bullshit plot to loosely string them all together. As for Roger Moore, by this point he officially began to look too old to be dodging bullets and bedding women, and on top of that, it's apparent that his interest in playing James Bond was waning as well, as he just looks tired and uninterested. Octopussy is one of the biggest examples of the Bond series flirting with self-parody; for evidence, one needs to look no further than his alligator submarine, or the climax, which finds Bond literally dressing up as a clown. But hey, at least the theme song doesn't stink as bad as the rest of the movie.
Die Another Day is the AIDS of the Bond franchise. But to relate it to another movie, it's the Batman & Robin of the Bond films. So overblown and utterly ridiculous it is (not to mention just plain terrible), that the franchise had no choice but to reboot itself several years later with Casino Royale, much like the Batman series did with Batman Begins. While producers have blatantly tailored Bond movies to fit "with the times" in the past (making Bond a sci-fi player in Moonraker, or a typical '80s action hero in Licence To Kill), Die Another Day finds Bond awkwardly fitted into the XXX-style action mold of the time, where loud explosions, CGI and flashy editing were more important than characters and plot. Where to begin? Bond seems like a cardboard cutout of himself, and though Pierce Brosnan had proven himself a capable Bond in the past, he has virtually no charm this time around. The opening credits sequence shows Bond being tortured in a North Korean prison, set to a theme song by Madonna. This is fitting, since his facial expressions and screams of agony perfectly mirror the audience's reaction to having to hear Madonna's shit song.  It's probably the worst of all the Bond themes, not just because it sucks, but more importantly because it doesn't sound very "Bond" at all – it's just another typical 21st century Madonna song. To add insult to injury we get a pointless Madonna cameo, and while we're talking about broads, Halle Berry proves that talented actresses don't necessarily make good Bond girls. Not only is there too much reliance on CGI, but it looked cheap in 2002, let alone now. And even for the suspend-your-disbelief world of 007, Die Another Day pushes the limits right off a fucking cliff – among other things, Bond gets a car that can turn invisible, and the tough Korean bad guy gets some sort of magical laser surgery to become a foppish Brit. Yeah hello. As someone once put it, "Die Another Day felt dated starting from about a day after release. It aged like ground beef left out on the rail of a porch in the hot summer sun."
—————————————————————————————————-
JESSICA ALBA THINKS SHE'S A GOOD ACTOR?
In an interview for an upcoming issue of some magazine I don't care about, Jessica "Class Up The Ass" Alba stated that "Good actors never use the script unless it's amazing writing. All the good actors I've worked with, they all say whatever they want to say."
I'm confused – is she including herself among those "good actors"? And anyhow, way to insult the people who, for the most part, created the movies that give you fat paychecks and let you do typical celebrity things like naming your kid "Honor".
She later goes on to add, "The time I'm not spending with my kid has to be worth it, so when I sat down with my agents after I was ready to go back to work, I told them: It's all about the directors."
I guess becoming a mother could change your perspective on a lot of things, but I didn't know it had the power to make mediocre actresses think they're Meryl Streep. So c'mon Hollywood – better line up some A-list directors so this bitch can keep acting, and eventually have another kid named "Morality". And while you're at it, make sure the writing is top-notch if you want her to say what she's supposed to say.
EDIT: Well, it hasn't taken long for an established screenwriter to respond.
—————————————————————————————————-
HHMC, PART V
25. Halloween: The Inside Story There's no shortage of feature-length documentaries on John Carpenter's Halloween. Along with Anchor Bay's 25th Anniversary Edition DVD of the movie came Halloween: A Cut Above The Rest, a 90-minute account of what it took to get it made. Then came Halloween: 25 Years of Terror, a look back on the series in general as well as the "Return To Haddonfield" convention. Now 2010 brings us this one, which once again focuses almost solely on the original. As expected it's mostly a rehash of A Cut Above The Rest, albeit with newer interviews. After all, how many ways can you tell the same story? Thankfully, this one manages to dig a bit deeper in places. While the interviewees are mostly the usual suspects (Carpenter, Curtis, P.J. Soles, Dean Cundey, Irwin Yablans, Tommy Lee Wallace, etc), this one goes out of the way to include some actors who played smaller roles, like Tommy Doyle and Lindsey Wallace, as well as the kid who played Michael at age 6. Even the guy who was brought in to play him for a few seconds when his mask came off shows up. This thing misses a few tidbits from the first documentary, but adds a few of its own. The last few minutes are used to breeze through the sequels, and Jamie Lee Curtis' comments on Halloween: Resurrection are priceless. And since it was produced this year, it's inevitably a bit more conclusive, as it recognizes Rob Zombie's two movies (along with a juicy little tidbit about a phone conversation he had with Carpenter). All in all it's a fairly good documentary, but if you're a die-hard fan I recommend watching it in conjunction with A Cut Above The Rest, as the two sorta complement each other in a way. In wake of the excellent four-hour Never Sleep Again: The Elm Street Legacy, I hope something equally thorough is done for the entire Halloween series, because the 84-minute 25 Years of Terror doesn't cut it.  3.5/5
26. It took me a few years to get around to watching Monster House, mainly because I tend to be skeptical when it comes to computer animated movies that aren't from Pixar. This was well-reviewed upon release, and though it's a bit overrated, it's still pretty solid. The animation looks a bit weird in places, but the use of motion-capture on the real actors beforehand gave their animated counterparts unusually realistic movement. The voice casting is inspired (particularly Steve Buscemi as the cranky old man who owns the title house) and there's enough humor geared towards the older crowd to keep them entertained as much as kids. The story is a bit offbeat (especially the twist in the final act, which is a little on the bizarre side), but that's kind of what gives it its charm.  3/5
27. Saw 3D isn't terrible, and that's about all we can ask of the Saw franchise at this point. As a supposed "finale" it wraps things up pretty neatly, but like most horror finales (think Friday the 13th: The Final Chapter, Freddy's Dead: The Final Nightmare), most of it is just another entry; only in the final 10 minutes or so do things begin to get resolved. And so despite the much-anticipated return of Cary Elwes as Dr. Gordon (the only character from the original whose outcome wasn't explained by the succession of backstory-filling sequels), for the bulk of the movie we have to follow two new characters we don't care much about, and worse, don't really factor into the ending, or the ongoing mythology in general. No, what we really want is to see just what became of Dr. Gordon, as well as who will win the power struggle between Hoffman and Jill – two characters we're pretty much forced to take interest in, only because we've been strung along with them for the past few movies. If all this sounds like the ingredients of a soap opera, that's because it is; I've been saying for years now that the Saw series is Days of our Lives with power tools and blood 'n guts. Some of the "acting" here is laugh-out-loud atrocious; while most of the actors are at least par for the course, Betsy Russell displays acting chops that wouldn't cut it in most pornos. Despite appearing in every installment since Saw III, this is the first time she's required to act like her character is in danger, and the results are hilarious. Equally horrendous is Chad Donella (previously seen accidentally strangling himself in a bathtub in Final Destination) as an IA agent, one of the two new characters we don't really care about, not the least because it's gotten tiring following all these cops and detectives around when they just end up getting killed anyway. At least he has one intentionally humorous scene, and how often does that happen in these movies? And what is Chester Bennington of Linkin Park doing here? Who invited him? The addition of 3D was probably a mistake. While it was actually shot in 3D (and therefore looks better than most shitty post-conversion jobs), the presence of it crosses the series for one of the first times into camp territory, as cartoonish, CGI-looking blood occasionally leaps off the screen. And as for the ending? I'm not sure how to rate it. Writers Patrick Melton and Marcus Dunstan certainly gave a lot of the fans what they wanted, though at the expense of being utterly predictable (seriously – some have been hypothesizing the "big reveal" here since Saw II). Will this truly be the end? I say, never trust the producers and studio behind a successful horror franchise. But if it is, I think time will look back favorably on the Saw franchise. Though none of the sequels ever matched the ingenuity or visceral punch of the original (or for that matter, Saw II) and devolved into a series of convoluted storylines and hilariously excessive gore, for a series that brought forth a new installment seven consecutive years, it could've turned out much worse.  2/5
28. For most of its running time, Scream 2 is every bit as fun and clever as the original, even if things escalate out of control during the climax. This one was released not even a year after Scream (what, were they worried they'd lose their audience?), but if Kevin Williamson's script was rushed a bit, it barely shows. The big "joke" here is sequels, and how most of them suck. Yet the "rules" of the sequel are observed anyway: the stakes are always higher, the body count bigger, and so on. The opening, which features the premiere of Stab, the "movie version" of the first movie's events, is a touch of brilliance, and there's a few other inspired scenes, namely one where Neve Campbell and her roommate must exit a cop car with the killer unconscious in the front seat – it's Wes Craven at the peak of his powers. As with the original Scream, it's interesting to see bit parts filled out by people who have since gone on to become bigger stars (Sarah Michelle Gellar, Timothy Olyphant, Luke Wilson, Jada Pinkett, etc) and while the reveal of the killer(s) is a bit cheap in comparison to the original, it's a lot better than the one in the abysmal Scream 3. Bonus points for a random appearance by David Warner. That guy is the shit.  4/5
29. Night of the Demons (2009) I always feel weird watching a remake without having seen the original, so I don't know how closely this Night of the Demons follows its 1988 cousin, aside from the basic template of a group of assholes who throw a Halloween party at a place they shouldn't, and accidentally unleash a bunch of demons. What I do know is that it's a conscious throwback to that '80s-style horror, where a plot didn't matter too much as long as there's a sufficient amount of blood, gore and nudity to supplement it. It sometimes tries too hard to be "outrageous" (if you wanna see a demon rip part of a woman's breast off, you've come to the right place) but it's hard to fault a movie that's clearly just in it to have fun. The cast is a bunch of has-beens and (probably) never-will-be's, with Shannon Elizabeth, Edward Furlong and Monica Keena all joining the party. I guess Shannon Elizabeth is only doing straight-to-DVD and TV movies nowadays, as the last movie she did that I've heard of is Wes Craven's misfire Cursed, back in 2005. And I don't know what the fuck Monica Keena did to her face since Freddy vs Jason – it looks like Freddy ripped her lips off, sat on them and then super-glued them back on. As for Eddie Furlong, he's perfect for any role that requires him to simply act like he doesn't give a shit.  2.5/5
30. Night of the Living Dead (1990) is recommended if you basically want to watch the original with different actors and better makeup effects. While not as shot-for-shot as, say, Gus Van Sant's Psycho remake, it basically repeats the same events of the original, save for some different dialogue. If your idea of a quality remake is to take the same basic setting and spin an entirely different adventure out of it (like Zach Snider did with his Dawn of the Dead remake) then you can call this one a failure, but since it sticks so close to the original – and the original kicks ass – then therefore so does this one. It's curious that although directed by makeup and gore FX maestro Tom Savini, it features very little gore, as if there was a conscious decision to tone it down to stay in line with the original. Yet as a director, he was smart enough to cast Tony Todd in Duane Jones' role, and who doesn't like Tony Todd?? The ending isn't as grim and ballsy as the original's, but all in all this is one horror remake that time has looked favorably upon.  3.5/5
31. Okay, so The Walking Dead may not technically qualify as a full movie, but you can kiss my ass. I can't tell you how many commercials for this I've had to sit through while watching AMC's Fear Fest on and off over the past two weeks, but I didn't mind since I knew it would live up to the hype. And though it may technically be a television show, it's about as cinematic as television can get, not least of all because of writer/producer/director Frank Darabont, who ensured no loss in quality in his leap to television, as well as AMC, who lets him get away with more unsettling gore than you would have thought possible. Time will tell if the following episodes live up to the promise set forth by the excellent pilot episode, but we're off to a good start.  4/5
—————————————————————————————————-
HHMC, PART IV
19. The Frighteners was a big stepping stone for director Peter Jackson, as this was the first movie of his to feature extensive CG and visual effects work (courtesy of the then-expanding Weta Digital), which would ultimately lead him to his next big project, the Lord of the Rings trilogy. It's also one of Michael J. Fox's last movies in a leading role, as he would soon semi-retire from movie making due to his struggle with Parkinson's. This movie is so good in places that it's easy to forgive its shortcomings. The CG effects still hold up reasonably well for something produced in the mid-'90s, and even the more cartoonish-looking effects seem appropriate, given the horror-comedy atmosphere of the plot. Michael J. Fox is also perfect for the role of Frank Bannister, a "psychic investigator" with the ability to interact with ghosts, who he then uses to scam people out of money. The movie isn't flawless; it runs a bit long for something like this (especially the Director's Cut, which adds a handful of extra scenes but hits the two-hour mark as a result), and though Fox's ghost pals are clearly there for comic relief, they're not quite as funny as they could have been. In addition, horror vet Jeffrey Combs shows up halfway through as a crazed FBI agent, but after a few amusing scenes he quickly becomes an annoyance. Still, The Frighteners is a blast if you can dig the idea of a supernatural thriller crossed with an offbeat, macabre and occasionally screwball comedy. As Leonard Maltin put it, "definitely not for all tastes but a wild time for those who get into it."  3.5/5
20. Trick 'r Treat was a nice surprise. Originally planned for a theatrical release in October 2007, it was held back, presumably due to fears of being wiped out by Saw IV. Then October 2008 came and went, and it continued collecting dust. It was finally released direct to DVD in October 2009, sentenced to rot on the shelves of whatever video stores are still remaining. It took some strong word-of-mouth for me to realize this movie might be better than most other low budget direct-to-DVD horror movies, and I'm glad I finally got around to checking it out. It's been described as a Creepshow-style anthology movie, but the narrative here is much more interwoven. While Creepshow was a collection of distinctly different segments, the several mini-stories shown here are carefully connected; they all take place in the same town (mostly on the same block, actually) and the characters pop in and out of each other's tales. It's clear that writer/director Michael Dougherty loves Halloween, as this movie perfectly captures the very essence and atmosphere of the holiday – something that hasn't been done this well since probably John Carpenter's original Halloween. It's also a nice throwback in parts to the tongue-in-cheek horror anthology shows like Tales from the Crypt and Tales from the Darkside (themselves throwbacks to the EC horror comics of the '50s), which often had a sinister twist at the end of each story. And Dougherty may have created a future horror icon in "Sam", mysterious trick-or-treater and upholder of Halloween traditions. If there's a complaint to be made, it's too damn short. At roughly an hour and 15 minutes, it feels more like an hour-long television show than a feature film, and we don't get to spend much time with the characters before we're shuffled along to the next bit. Regardless, this movie is destined to become a cult favorite, and deservedly so.  4/5
21. To even things out with a typically bad direct-to-video horror movie, I didn't have to look any further than Mirrors 2. Despite being a pretty crappy affair, Alexandre Aja's Mirrors at least had some entertainment value, courtesy of a few insanely gory deaths as well as Kiefer Sutherland, who no doubt filmed his scenes while on break from 24, but forgot he wasn't playing Jack Bauer (seriously – the scene where he screams and points a gun at a nun like she's a terrorist concealing a nuclear bomb is worth a viewing alone). But Mirrors 2 doesn't have Kiefer, nor does it have Aja. Instead we're stuck with Victor Garcia (who directed the equally forgettable Return to House on Haunted Hill), and Nick Stahl, who appears to be trying to counterbalance Kiefer's overacting by…not acting. Like Kiefer in the original, he plays the new nightwatchman of the Mayflower department store, which is now open for business after relocating to New Orleans. The abandoned and decrepit Mayflower in the first one at least provided an eerie setting, but there's nothing scary about a well-kept department store (except their prices, perhaps?). Additionally, it's not a demented demon hiding in the mirrors this time around, but a former employee who was murdered and wants little Nicky to help expose the people who covered it up, because she apparently saw Stir of Echoes before getting snuffed out (how's that for six degrees of Kevin Bacon?). Considering all of her victims are people who had something to do with her death (and you'd figure this out not even halfway through), you never feel like Stahl or any other character are ever in danger, the way Kiefer's wife, kids, and sister were in danger just because they knew him. There's also a brief subplot involving a pair of detectives who suspect Stahl is behind the deaths, which is fucking stupid seeing as how everybody's death is clearly self-inflicted. Garcia attempts to one-up Aja in the gore department, but it's occasionally undercut by the use of cheap-looking CG effects. I also find it curious that while a few characters who barely had anything to do with her death are killed off in slow and gruesome ways, the person who actually killed her is simply sucked into a mirror and killed off-screen. Bitch needs to get her priorities straight. 1.5/5
22. Pet Sematary Stephen King adaptations are a mixed bag. For every The Shining, there's, well, a total piece of shit. I guess Pet Sematary falls somewhere in the middle; it's one of the more well-known and competent movies to be based on a King novel, but it's still pretty bad. I had always remembered it as the one with the murderous little kid running around, but seeing it again I was surprised at how long it takes to get there. It's about a doctor and his family who move to a small town in Maine, close to a nearby road where trucks drive by at apparently 8 billion mph. The doc befriends a neighbor (Fred Gwynne, aka Herman Munster), who repeatedly warns him to keep his children and pet cat away from the road. There's also an accident victim at the doc's place of work, who winds up coming back as a ghost (sure, why not?) to warn the doc not to explore the outer bounds of the local pet cemetery (spelled "sematary" by the local kids – I wonder how good the school system is there?), and on top of that, Herman Munster warns him that while the cemetery has the power to bring pets back from the dead, they never come back in a friendly manner. I heard this movie was originally going to be called Asshole Gets Warned By Multiple People Multiple Times But Doesn't Fucking Listen, but for some reason they changed it. Anyway, the family cat dies from (surprise) a speeding truck, and so the good doctor takes him to the Pet Sematary to revive him, presumably because he's too chickenshit to explain the pet's death to his kids. And just as that song said it would, "the cat caaame back, the verrry next daaaay…" but just as the Herman Munster said it would, it comes back a nasty little furball (even by cat standards). So I spent the rest of this movie just waiting for the doc's kid to bite the dust, and sure enough he lets the kid wander towards the road one day, where he promptly gets his shit ruined by a truck, whose driver is too busy listening to The Ramones to bother driving under the speed of light. And again, despite multiple warnings by Herman Munster and the Random Ghost Guy, he revives his kid, who sorta resembles the human version of Chucky as he goes on his little killing spree. After wasting Herman Munster and his own mother, the little shit is finally put down for good by the father, who no doubt realized his mistake once his kid started gutting people. Only now, the dumb bastard tries to revive his wife, despite being (once again) warned by Random Ghost Guy, who just can't take the hint that this guy is never gonna listen to him. You can probably guess what happens next, but at least we get another Ramones tune during the credits.  2/5
23. Scream can be thanked or blamed (depending on where you stand) for issuing the late-'90s "teen horror" craze, despite being infinitely superior to the I Know What You Did Last Summers and Urban Legends that followed it. The first half of the '90s saw horror icons Jason, Freddy, Michael Myers and just about everyone else dying out at the box office, and horror in general was on a steep downward slope (Leprechaun, anyone?). Expanding on the meta self-awareness that Wes Craven brought to the Nightmare on Elm Street franchise with New Nightmare, Scream (with a screenplay by Kevin Williamson) gave us characters that recognized the unspoken "rules" of horror movies, only to inadvertently break them along the way. It's just a fun movie all around, and while some people may bitch that it's not real horror, they're not the types of people you'd wanna hang out with. There's references to other horror movies aplenty, although I don't know what version of Halloween they're watching during the party scene, which keeps jumping around to different parts of the movie (continuity, people!). Of course this movie is a bit outdated in places (it takes place before caller ID was a staple in every household, and one character is accused of being the killer simply because he has a cell phone), but that just adds to the fun in a way.  4/5
24. House of Wax (2005) actually isn't bad as far as mainstream horror remakes go, even if its intended audience were people who had probably never heard of Vincent Price. Some understandably balked at the stunt casting of Paris Hilton, but truth be told, she's no worse than the loads of other wooden actors who typically grace the horror genre. In addition, the printing of t-shirts reading "On May 6th, Watch Paris Die" were in a similar campy spirit to the 3D marketing ploy that the 1953 House of Wax used to lure people into theatres. As for the story itself, it was a smart move to focus on a group of 20-somethings who stumble upon the wax museum (here expanded to include a full deserted town), rather than the "curators" themselves. And the set designs are impeccable; this is one of those movies that's worth watching for the visual effects alone. The kills are gruesome enough (obviously Paris gets one of the worst), and though I made this mistake myself, lead killer Brian Van Holt should not be mistaken for Channon Roe, who played "Jock #1″ in Can't Hardly Wait, aka the friend of Mike Dexter's who tells him he can't break up with his girlfriend just yet, because her dad got them tickets to see Pearl Jam. Just so ya know.  3/5
—————————————————————————————————-
HHMC, PART III
13. I Spit On Your Grave When Roger Ebert gave this movie zero stars and declared it a "vile bag of garbage", I wonder if he realized how much he was inadvertently promoting it. Easily the most offensive of the "rape-revenge" subgenre of horror movies (yes, that is an actual subgenre and yes, that is saying something), I Spit On Your Grave is about a young woman from the city, who drives out to a lake house in the countryside to write her first novel. She soon attracts the attention of four local scumbags, who stalk, terrorize and eventually rape her – not once, not twice, but three times (a ladyyy…). And just in case that's not offensive enough, one of these guys is mentally retarded. Seriously. The final act of this wholesome film finds the woman exacting her revenge. Lucky for her, these guys are as stupid as they are savage, so when she lures each of them by method of seduction, they somehow believe that this woman they recently beat and raped wants them for real this time. Two of the kills are pretty standard fare (a hanging and an axe to the back) while the other two are a bit more inventive (a guy gets chopped up with a boat motor and the other – more infamously – is castrated in a bathtub). Pass the popcorn! On a side note, I found it hilarious that I had to sit through two lengthy Dolby Digital and THX logos before this piece of crap started. It warmed my heart to know that the series of gang rapes and murders I was about to watch were "digitally mastered for optimal audio and video performance".  1.5/5
14. The Monster Squad is sorta like the cult version of The Goonies. When it was released in theaters in 1987, its distributor fumbled the ball since they had no clue how to promote it, and it was unceremoniously dumped onto home video. It wasn't until then that it found an audience (though forgotten once again when the DVD era began), but it was finally released in a rather lavish two-disc 20th anniversary edition in 2007, as well as Blu-ray in 2009. As for the movie itself, it's every bit as entertaining as The Goonies (okay, minus the Cyndi Lauper soundtrack). Instead of finding buried treasure, our foul-mouthed (more on that later) heroes have to defend their little town against Dracula, The Wolf Man, and a couple of other Universal knockoffs. As far as Dracula himself is concerned, this movie actually contains what I consider to be one of the best portrayals of the character. Part of the reason, I think, is because I've never seen the actor who plays him (Duncan Rehehr) in anything else, so it's a lot easier to buy that he's Dracula, compared to seeing a relatively well-known actor (like Gary Oldman) in the role. Most importantly though, this Dracula comes with none of the Gothic vampire-romance bullshit that other movies insist on giving the character. This Dracula has no time for seducing women; he's a nasty asshole in a cape who kills cops, blows shit up with dynamite, and wants to see these kids dead, all so he can have this ancient amulet that'll presumably let him keep fucking shit up with more power. Another one of the movie's charms is how decidedly un-PC it is. Director Fred Dekker explained that he wanted these kids to talk like most 12 year-olds do when their parents aren't around. Therefore, words like "shit", "goddamn", "faggot", "homo", "chickenshit", and other assorted goodies regularly come out of these kids' mouths, which you can bet probably won't happen if and when the remake arrives.  4/5
15. The Descent is awesome every time I watch it (I believe this was my third time), and its the type of movie where repeated viewings do not diminish enjoyment, but rather bring out small details you never noticed before. It was released in August of 2005 along with the similarly themed The Cave, but comparing The Descent to The Cave is like comparing Brooke Shields to Susan Boyle. It's about a group of longtime friends who reconvene at a secluded cabin in North Carolina to go caving. Unbeknownst to all but one of them, the cave system they're exploring is off the beaten path and largely uncharted. They soon become trapped after a cave-in, where they find that the cave is populated by a bunch of human-like creatures that look like something from a Tool music video crossed with the sewer monster from that episode of the X-Files. What makes The Descent something more than your average creature feature is that there are other horrific elements at play long before these Tool rejects show up. Director Neil Marshall wrings every bit of tension out of the cave setting itself before finally introducing the monsters; though they don't show up until roughly an hour into the movie, the darkness, claustrophobia, and physical dangers of navigating a cave keep you thoroughly engrossed until then. There's also psychological elements to it as well, as these supposed lifelong friends (one of whom is recovering from a recent tragedy, while another is harboring a nasty secret) aren't averse to abandoning or turning on each other in the name of survival. Of course it also helps that we like most of these characters, mostly because we actually get to know them for a while before the script drops them into the meat grinder. The score, which is reminiscent at times of John Carpenter's score from The Thing, is also noteworthy. Is The Descent one of the best horror films of the past decade? For sho.  4.5/5
16. Sitting through The Descent: Part 2, however, was a bit of a chore. Twenty minutes into the movie, it was clear that very little of the stylish flair that Neil Marshall brought to the original would be present this time around (though he's listed as one of the "executive producers" here, I somehow doubt he had a whole lot to do with it beyond cashing a check). Although it was made four years later, Part 2 picks up immediately where the last one left off. Sarah is the only one to have made it out of the caves, and when initial search efforts fail to locate the other missing women, she is forced to accompany a new team down. Because no one in their right mind would go down there a second time, Sarah conveniently has a bad case of amnesia, and has no recollection of the horrors that took place. I suppose this annoying plot device was a necessary evil in order to get things rolling, but thankfully it's dispensed with as soon as the shit starts to hit the fan again. The team Sarah is paired with this time, comprised of three rescue workers plus the Sheriff and his deputy, aren't nearly as fleshed out or memorable as the team of women from the original, and it's clear most of them are there primarily to have their throats ripped apart. The Sheriff is especially annoying; he's that type of character that seems to exist solely to make things more difficult for everyone else along the way. The movie is also unfortunately saddled with the type of baggage that befalls other similar horror sequels, in that since this is largely a new group of people, we have to sit and watch them make all the same mistakes that the characters from the first movie did. We know going in that these monsters are blind as fuck and thus rely on a heightened sense of hearing to hunt, yet we have to watch a new group of assholes walk around screaming and hollering and drawing attention to themselves. It shouldn't be any surprise, then, that the best parts of this sequel are the little callbacks to the original. Aside from a surprise return of a certain character in the final act, the mangled corpses of some of the other women are discovered, and one of the best (and most disgusting) scenes involves using one of them as a means of escape. However everything ends on a sour note, in a short final scene that makes little sense except to potentially set up another sequel.  2.5/5
17. A Nightmare On Elm Street (2010) When I saw this in theaters, I thought it was a pretty typical Platinum Dunes remake, i.e. fairly competent but unremarkable and too slick looking (right down to the 25-yr-old models they try to pass off as everyday high school kids – clearly Michael Bay has a hand in casting these movies). However, watching this a second time has revealed that it's even worse than my initial thoughts. Casting Jackie Earle Haley seemed like the next best thing to Robert Englund, but in trying to bring Freddy back to his less-campy origins, the script doesn't give him a whole lot of dialogue to work with, and he only gets in a few wisecracks towards the end. Even worse however is his look; they tried to make him more closely resemble an actual burn victim this time, but he looks more like an aborted fetus to me. Besides, this guy exists only in people's dreams – who gives a shit about being realistic? They also toyed with his voice, figuring that adding loads of bass to it will somehow make it scarier, but really it just sounds like God is booming down over Elm street. The story this time around plays up the fact that he was a child molester, whereas in the original there was more emphasis on the fact that he was a child murderer. (Sadly there's no mention of what candy he used to lure the kiddies into his secret man-cave, so it appears the filmmakers missed out on a Reese's Pieces/E.T. type of opportunity.) Another new aspect is the introduction of "micro-naps", which are explained as short and sudden bouts of sleep caused by the brain shutting down due to exhaustion. This admittedly sounded intriguing, until it quickly became evident that it's just an excuse for Freddy to pop up out of fucking nowhere a lot of the time, usually accompanied by an obnoxiously loud audio sting that all but screams "BOO!" Also, this movie reveals that it's possible to fall asleep while swimming laps in a pool. You learn something new every day!  2/5
18. Halloween: The Curse of Michael Myers isn't the worst entry in the series. That title is split between Halloween 5 and Halloween: Resurrection (to say nothing of Rob Zombie's twin trainwrecks). If these movies were STDs, Curse would probably be the chlamydia to Halloween 5's herpes and Resurrection's AIDS (okay, so Resurrection is probably the worst). This one is still a piece of shit, but what makes it a less-smelly piece of shit are its little rectifications after part 5 dropped a steaming load on every Halloween fan's head. For one thing, Michael no longer looks retarded, so there's that. The Myers house is a regular house again, after inexplicably being  a mansion in the last one. And bringing the Tommy Doyle character back was a nice touch, as played by "Paul Stephen Rudd", in on of his first roles. There's also some random bits like the "It's raining blood!" girl and the crazy-ass nanny that I enjoyed. As for the bad stuff? Well, EVERYTHING ELSE. For starters, the plot doesn't make any sense; this movie is the pinnacle of the "Thorn" bullshit where Michael is suddenly a cult member under the control of the mysterious Man in Black (who popped up at the end of 5 for the biggest WTF ending ever). At the end of this one you find out who he really is, like anybody gave a fuck to begin with. There's also another Strode family apparently, and coincidentally they're living in the Myers house. Michael does all sorts of random shit, like electrocuting a guy until his head explodes. Still trying to figure that one out. Yet the movie's biggest tragedy is probably Donald Pleasance, who died shortly before it was finished. He looks old and tired and isn't given much to do, and because of his sudden death he's hastily written out in the final scene. What a way to go.  2/5
—————————————————————————————————-
HHMC, PART II
7. The Faculty is Invasion of the Body Snatchers for the post-Scream '90s. It was even written by Scream screenwriter (screamwriter? sorry, couldn't resist) Kevin Williamson, and like the way Scream's characters made sure to name-check the various horror movies that inspired it (namely Halloween, Friday the 13th and Nightmare on Elm Street), so does the quasi-goth girl in The Faculty, who makes sure to stop and acknowledge that the situation they're in more than vaguely resembles  Body Snatchers and The Puppet Masters. It's still an enjoyable movie with a solid cast, from Robert "T-1000″ Patrick hamming it up as the psychotic football coach to a then-unknown Josh Hartnett (pulling double-duty that year with Halloween H2O), as well as Elijah Wood before he put hairy feet on and went cavorting around Middle Earth. Brief appearances by Christopher "Shooter McGavin" McDonald and Jon "I've Since Sold My Soul To The Daily Show" Stewart sweeten the deal. The main characters are all from the Breakfast Club handbook, which states that if an unlikely group of students must band together in a time of crisis (in this case, aliens taking over the school), then said group of students must consist precisely of a jock, a pretty cheerleader, a nerd, a quasi-goth outcast, and a bad-boy rebel. Also, the group must defy expectations and stereotypes in the end, by the nerd hooking up with the cheerleader, the jock pairing off with the outcast, and so on. And though it's directed by Robert Rodriguez, it's perhaps the least Rodriguez-like movie of his career. I don't know if that's a good thing or not, but it's a fun flick.  4/5
8.  The Collector is Home Alone meets Saw, and I dare you to come up with a more apt description (though doing so means actually having to watch this turd, which I can't in good conscience recommend). The plot concerns a carpenter who is working on a wealthy family's house hours before the family are due to leave on vacation. Carpenter Guy happens to be an ex-con with a little daughter, who needs to find several thousand bucks for his wife, so she can pay back these loan sharks (what model parents these two are). He decides to break back into the family's house to rob their safe, only to find that while the family appears to be gone, the house is now inhabited by some crazy masked goon who is torturing people in the basement (don't you hate it when that happens?). The icing on this shit-cake is the fact that this masked asshole has the upper two floors of the house booby trapped out the ass, presumably so nobody can disturb him while he's in the basement fiddling with people's innards. Sample traps include a room with hundreds of fish hooks dangling from the ceiling at eye level, a room with a dozen bear traps all over the floor, a chandelier of knives rigged to impale anybody who walks through the front door, and other fun little contraptions. The plot is full of holes, but perhaps the biggest one is how our "hero", though in pretty good shape and armed with a knife, repeatedly misses opportunities to take out the bad guy, who takes a long time to realize that someone had broken into the house and eluded his traps. It's like watching two idiots run around a house for an hour and change. In the end you sort of find out the killer's identity, but you'll be hard pressed to give a shit.  1.5/5
9.  Wolf is what you get when you have director Mike Nichols (The Graduate, Working Girl, The Birdcage) make a werewolf movie. It's fairly solid, but about as scary as an episode of The Munsters. Jack Nicholson is reliably awesome as the editor-in-chief of a publishing house, who finds a new spring in his step after being bitten by a wolf. The focus here is on the behavioral changes Nicholson adapts that ultimately help him keep his job and romance his boss's daughter – the actual werewolf part seems more like an afterthought. It's clear that Nichols is more interested in the metaphorical and symbolic aspects of the werewolf motif, and when it becomes literal it comes across as obligatory and half-assed.  3/5
10.  Casper, to my surprise, has aged pretty well. It wasn't quite as silly as I somehow remember it being, and some of the jokes really hit (like one that features an awesome cameo by Dan Aykroyd, among others). Bill Pullman is perfectly cast as Christina Ricci's dumb-ass of a dad, and speaking of Christina Ricci, the plot manages to recycle the tried-and-true formula of someone trying to steal a (supposed) treasure from a creepy old mansion, which was previously done in both Addams Family movies. I guess that was the required storyline for every early '90s horror-comedy TV show revival?  3.5/5
11.  Psycho (1960) is the granddaddy of them all, and despite seeing Gus Van Sant's ill-advised shot-for-shot remake in the theaters, I still hadn't seen the original in its entirety (shame shame, I know). What can you say? It's more thriller than horror, and for a film that involuntarily led to the slasher subgenre it seems rather tame compared to…say…anything that's come out since. Then again, Psycho wasn't about Hershey's syrup blood and violence, but rather loads of suspense and manipulation delivered by the master himself (Hitchcock, with an assist from Bernard Herrmann's chilling score). Anthony Perkins hits all the right notes as the seemingly harmless Norman Bates (something lost on the powers behind the remake, who cast the 6'5″ Vince Vaughn in the role), and Janet Leigh carries the first third of the film well as Employee of the Month, at least before deciding to hop in the shower.  4.5/5
12.  I thought I'd follow up a cinematic classic with a bona fide piece of shit, and for the most part that's what Whiteout is. I watched this one simply because it was on HBO, which in hindsight was more like banging an ugly hooker just cause she was on the house. A Russian plane goes down over Antarctica in the '50s, due to a shootout on-board over a mysterious piece of cargo. Fifty years later, Kate Beckinsale arrives playing the role of World's Hottest U.S. Marshal, to inspect a frozen corpse. The plane is soon discovered underneath the frozen desert, only the mysterious cargo is missing. And because this is supposed to be a horror movie of some sort, a mysterious figure in a parka is going around swinging an ice axe at people. Only, the killer's identity is revealed rather anti-climactically a mere hour into the movie, so despite the revelation that he had an accomplice, this thing drags on for another half hour even though giving a shit is no longer an option.  1/5
—————————————————————————————————-
THE HALLOWEEN HORROR MOVIE CHALLENGE
The Halloween Horror Movie Challenge is simple: watch 31 horror movies over the month of October (averaging out to one per day, but of course it could be divvied up however you please). The only prerequisite for this challenge is that you don't have a life.
I was able to hit the 31 mark in October of 2008, but I don't recall even trying last year. This time I'm going for it again. Though there are some specific movies I plan on watching, there is no set list, so for the most part I'm making this up as I go (I don't want to draw too heavily from my own DVDs, so a lot of it will depend on what's available on demand or from Netflix).
Regardless of whether or not I've seen the movie before, I'll be posting a mini review for each one I watch – probably a few at a clip like you'll see below. I can't be bothered with taking the time to craft reviews that are free of spoilers, so if it's something you haven't seen before but plan on watching, you can either a) read at your own risk, or b) fuck off. Now, let's get on with it!
The Wolfman (2010) To say the recent remake of The Wolfman was disappointing is to say that Stephen Hawking might have a slight speech impediment. The production itself was rife with problems, with original director Mark Romanek (One Hour Photo!) being replaced by Joe Johnston (Jumanji??), along with release date changes as a result of last minute re-shoots, and the film supposedly being edited and tinkered with right up to the week before its opening. When it was released on DVD with a slightly longer unrated/extended/director's/whatever cut, I decided to give it another shot. It actually is a little better, thanks to some extra scenes that flesh things out a bit more, and a beginning that doesn't feel like an editing hack job this time around. Anthony Hopkins is off his fucking rocker as Benicio Del Toro's batshit crazy father, and Hugo Weaving does a solid as a Scotland Yard inspector. Makeup extraordinaire Rick Baker's effects are second to none, but unfortunately the Jumanji guy insists on using shoddy CGI wherever he can, the worst of which is on full display during a silly werewolf-on-werewolf battle at the end that's impossible to take seriously.  2.5/5   
Friday the 13th Part VI: Jason Lives Aside from literally being the start of the second half of the Friday series (if you consider Jason X to be the tenth and final one, as you should) Part VI also marks the beginning of what I call the "Zombie Jason" era. After calling Part IV "The Final Chapter" and having that little shit Corey Feldman kill him off at the end, the filmmakers pulled a fast one on audiences by immediately commissioning Part V [read my quasi-review here], in which the killer was really some bereaved nutsack who stole Jason's MO. So in order to really bring him back for VI, the standard-order bolt of lightning is used to reanimate Jason's maggot-covered corpse. What results is a Jason that moves a bit slower but is largely impervious to bullets and pretty much everything else (except boat motors, I guess). This is also where he begins to accomplish such superhuman feats as pulling people's body parts off, breaking people in half and performing triple decapitations; clearly this guy has been chugging creatine and protein shakes during his time off. Director Tom McLoughlin knows what kind of shit he's working with, and injects the movie with a good dose of humor (a good example being the opening credits intro, which rips off the James Bond gun barrel sequence). And although more than half of these movies take place at or around Camp Crystal Lake (which is supposed to be a summer camp for kids), Part VI is the only one that actually bothered to have kids in it. It's also the last "good" Friday the 13th movie, before the psychic bullshit of Part VII, the Jason-on-a-cruise-ship Part VIII, and the shit-eating failures that were Jason Goes To Hell and Jason X.  4/5 
The Addams Family I hadn't seen this one in ages, and it surprisingly holds up. The casting is practically perfect, and it's riddled with one-liners and the type of black humor you would expect from something like this. The plot, involving the Addams' lawyer attempting to steal their fortune by having a look-alike pose as the long-lost Uncle Fester, is of the who-gives-a-shit caliber; the characters, jokes and overall atmosphere are enjoyable enough that you don't really care about the plot itself. The ending is one of the biggest cop-outs of all time, where it's revealed that the look-alike really was Fester all along, albeit with a bad case of amnesia. Thankfully, his memory is restored once he's struck by lightning (isn't lightning quite the helpful tool?).  4/5 
Addams Family Values picks off pretty much where the first one left off, with the Addams clan welcoming a mustachioed new baby. There's a bit of business about Fester being lonely, which comes to a head when the family hires an attractive new nanny. Turns out the new nanny is really the Black Widow, a serial killer infamous for marrying wealthy men, then killing them and running off with their fortunes. She has her sights set on Fester (really, another plot about someone trying to steal the family fortune?) and tricks Gomez and Morticia into shipping Wednesday and Pugsley off to summer camp, because they're on to her. This sequel is right on par with the original, whereas despite a plot you couldn't give two shits about, it still has plenty of jokes, enjoyable performances, and setpieces (such as Wednesday and Pugsley's sabotage of the Thanksgiving play, which outdoes their bloody sword battle from the first one) to make it an enjoyable ride. Sadly, Raul Julia (Gomez Addams) passed away shortly after this movie's release, which put the kibosh on any plans for a third one. (Another one was eventually made in 1998 with a new cast, but fuck that.)  4/5 
Psycho II was completely unnecessary, but so are most horror sequels. As it stands, it actually does a fairly respectable job at continuing Hitchcock's original story, even if the plot gets way too convoluted for its own good. Everyone's favorite mama's boy Norman Bates is released from a psychiatric hospital after 22 years, much to the dismay of Lila Crane, whose sister was last seen taking a shower in the original. Norman goes back to his old house and motel, and it's not long before his dead mother starts leaving him notes and phoning him up. But is it really her? Meanwhile, a mysterious figure dressed as his mother is going around poking people with kitchen knives. The climax is an entertaining trainwreck, with too many characters clashing together. It's revealed that Lila and her daughter were the ones playing tricks on Norman (hoping he would crack and get sent back to the psych ward), while a third figure was separately killing people off. That figure turns out to be some old bitch who claims to be Norman's real mother, whose sister raised him after she had been locked up. Norman offers her some tea, then promptly whacks her over the head with a shovel. I don't fucking know.  3/5 
Psycho III I couldn't resist. After the is he or isn't he the killer mind games of the last one, part III finds Norman back in full-on crazy mode. He carries his mother's corpse around the house, and poisons birds so he can stuff them at his kitchen table. Joining him at the motel this time are an ex-nun (yes, an ex-nun) and a wannabe musician. The latter actually takes a part-time job as Norman's assistant manager so he can make enough money to get to LA. Adding to the mix is some journalist lady who, despite having a pretty good idea of Norman's history, insists on doing things like rummaging through his motel office and attempting to get into his house. People start getting stabbed by that trusty ol' kitchen knife, but once again you're not entirely certain it's Norman. The movie ends with Wannabe Musician Guy trying to blackmail Norman after he finds his mother's corpse in his house, and Journalist Lady explains to Norman that the old bitch from the end of part II who claimed to be his mother is really his aunt, who grew to resent her sister for stealing Norman's father from her and starting a family. It all adds up to a lot of shit you wouldn't care about (I certainly didn't), but there's a few fairly grotesque kills, and Anthony Perkins is reliably demented as usual. This one's more of a straightforward slasher compared to the more psychological aspects of part II, and like most horror sequels, the ending is hilariously contrived in order to leave the door open for more sequels.  2.5/5
—————————————————————————————————-
CRITICISMS OF THE EXPENDABLES FROM PEOPLE WHO SHOULDN'T BE ALLOWED TO TALK ABOUT MOVIES ANYMORE

Sylvester Stallone went public with his plans for The Expendables around December of 2008. The movie finally opened in August of 2010. That's a long time for a movie to gestate in people's minds, and by the time the cast started to come together and the cameras started rolling in April 2009, The Expendables was shaping up to be an action movie lover's wet dream. While insane amounts of internet hype doesn't always translate to big  box office success (just ask everyone behind Snakes on a Plane) the hype behind The Expendables was arguably more diverse and a bit less ironic, and it bested both Eat, Shit, Sleep Pray, Love and Scott Pilgrim v. Seven People The World in its opening weekend. Still, all that hype was bound to leave some people underwhelmed when the movie finally arrived.
Now what did I think of it? I liked it. Was it the second coming of Christ? No, unless Christ is coming back with an automatic shotgun. It's a standard-order '80s-esque action movie, enhanced tenfold by a truly awesome cast, a handful of funny lines, and more than a few comically over-the-top deaths. It's exactly what I expected.
Apparently, however, other people were expecting something different.
I like to call these people shitheads.
The way I see it, there's only two valid criticisms to be made about this movie: the occasional use of "shakycam" and flash editing that muddles some of the fight scenes, and the sub-par CGI used in some of the more outlandish deaths. That's it. But some people seem to have other issues with the movie, and many of these issues help shine a light on the fact that these people are dumb:
Arnold and Bruce Willis were only in one stinking scene?! That's horseshit!!
Anyone who really followed this movie knew this going in. Of course the promos all included clips from this scene to get all you gullible fucks into the theater, but that key Arnold line "Give this job to my friend here; he loves playing in da jungle" should've tipped you off that Arnold wasn't gonna be in the rest of the movie. That, and the tiny fact that he's still the fucking governor of California.
That's right, because we all went to see this for the acting. And come to think of it, Citizen Kane really could've used some explosions and knife fights. Go choke on Oscar's dick, you thespian fuck.
The plot was just a generic B-grade action movie plot. If the cast wasn't so impressive, nobody would see it.
No fucking shit, Sherlock. What were you expecting, Inception? And here's something you apparently don't know: lots of movies have appeal mainly because of who's in them! How crazy is that?! Just imagine, for instance, the amount of people who wouldn't have given a flying fuck had Dinner For Schmucks starred two no-name actors instead of Paul Rudd and Steve Carell, or The Other Guys weren't Will Ferrell and Mark Wahlberg.
For a movie that's supposed to be so bad-ass, the action was quite tame.
I'm sorry, did you miss the parts where a guy gets his torso blown off, a pier full of bad guys is shot to hell and burned up, a guy gets his head stomped in by Dolph Lundgren's boot, another guy's hand is cut off, Stone Cold is punched in the face while completely on fire, bodies are blown in all directions by automatic shotgun fire, Jet Li breaks a guy's neck back with a drop kick, and Eric Roberts is stabbed through the chest by a knife the size of a man's leg? Where were you during those parts, fucking your mother?
—————————————————————————————————-
HOLLYWOOD DRINKING GAME #2: THE 2012
Pop in 2012.
Take a (small) sip of beer every time something completely implausible and/or ridiculously over-the-top happens. Have plenty of beers ready to go.
Wake up in a pool of your own vomit next to a half-eaten mac 'n cheese dinner that you don't remember making and/or a fat chick that you don't remember banging, and realize that you blacked out somewhere around 30 minutes into the movie.
Realize that at at a whopping two-and-a-half hours, this movie drinking game can last for roughly four more times.
—————————————————————————————————-
REASONS MEN NEED TO SEE THE EXPENDABLES IN THEATERS
This week, a pretty hilarious fan-made (read: fake) trailer for The Expendables has been floating around. It's been getting a lot of attention for something fan-made (though I'm sure a lot of people don't realize it is), but it touches on an important point: we need to see this sonuvabitch in theaters.
As the trailer reminds us, we have a battle coming up on the weekend of August 13 – because a fuckload of women, old couples, and a few severely pussy-whipped husbands and boyfriends, will all be paying to see Julia Roberts eat, pray, love, and take a big steaming dump all over several thousand movie screens.
Now in case you've either forgotten or were never privy to this, we've already lost the first battle. That one happened on a weekend in January 2008, when Rambo lost out to Meet the Spartans (of all things) by a measly $500,000. That's right – that Friedberg/Seltzer cancer of a comedy beat out Rambo for first place. Even though there's no hard evidence to prove it, plenty of people speculated that the reason for this was because underage teens – having not been old enough to buy a Rambo ticket – were instead buying tickets to the PG-13 Meet the Spartans, and walking in to see Rambo instead. There could be some truth to that; I remember being 13 and giving Home Fries with Drew Barrymore my business so I could see the Psycho remake. While something like this would be dismissed if the two movies had been farther apart in box office returns, the narrow $500,000 difference suggests that these little fuckers could have very well cost Rambo the #1 spot.
So consider the weekend of August 13 round two, and once again we're in danger of losing out to another piece of shit, this time in the form of a sappy romantic drama with Julia Roberts. Let's take a look at the plot of Eat, Pray, Love:
Liz Gilbert (Roberts) had everything a modern woman is supposed to dream of having – a husband, a house, a successful career – yet like so many others, she found herself lost, confused, and searching for what she really wanted in life. Newly divorced and at a crossroads, Gilbert steps out of her comfort zone, risking everything to change her life, embarking on a journey around the world that becomes a quest for self-discovery. In her travels, she discovers the true pleasure of nourishment by eating in Italy; the power of prayer in India, and, finally and unexpectedly, the inner peace and balance of true love in Bali.
…good thing this self-absorbed bitch can afford to just drop everything and go globe-trotting, cause you know, most people don't have that luxury.
If The Expendables loses out to this, we have only ourselves to blame. Why? Torrents. The above trailer mentioned them, but this needs to be elaborated on. The reason every Twilight movie makes so much goddamn money, for instance, is because teenage girls go out and spend their (or their parents') money to see it – sometimes two or three times. They don't download them and watch them on their computer – they get up off their asses and go. Yet we men can be a bunch of cheap and lazy fucks when it comes to our movies; we'll download them illegally so we can drink beer, make homemade nachos and watch them in our boxers. While that behavior is certainly allowed (and perhaps even encouraged) for some movies out there, The Expendables is not among them.
If you're thinking of going that route, you better consider the following:
Would Stallone approve of you illegally downloading his movie? NO! He'd put you in a headlock and make you watch Rocky V and Stop! Or My Mom Will Shoot back-to-back.
Would Terry Crews let you slide? NO! He'd make you drink a bottle of Old Spice before punching you in the face – with his pecs.
And would Dolph Lundgren stand for that bullshit? NO! He'd strap you to a chair and make you watch…any of his movies except for Rocky IV.
Think of the hundreds of thousands of push-ups involved in the making of this movie film. All YOU need to do is get off your ass and go to the theater!
—————————————————————————————————-
NEW DECADE. SAME HACK WRITER.
A few months ago, I made a list of all the things the upcoming Scream 4 should do without. I didn't think screenwriter and hack extraordinaire Ehren Kruger needed to be on there, because it was already known that the script was being written by series creator Kevin Williamson. It's no secret that Scream 3 blew ass largely because of Kruger, who took a basic plot outline by Williamson (who was too busy with other projects at the time), and wove it into a tapestry of shit. Scream 3, as a result, became almost exactly the type of movie the first two poked fun at: a generic, by-the-numbers slasher movie.
When Williamson popped up a year or two ago claiming he had a truly unique idea for resurrecting the franchise, I believed him. The fact that Wes Craven eventually signed on, to direct a movie with a "4″ in the title, seemed to reinforce the notion that maybe Williamson really did have a great story on his hands. And so he finished the script, people were cast, and the movie's about to start shooting.
Then this story broke yesterday, and I suddenly felt the urge to puke all over my keyboard. Bringing Kruger back (of all people) to rewrite God knows how much of Williamson's script? That's like going back to the same cheap hooker, even though she gave you chlamydia the last time. Apparently this all happened because Williamson is working on some shitty vampire show (go figure), and will therefore not be on set to do the sort of last-minute rewrites that need to be done. But why do any rewrites at all? Why can't you just shoot the goddamn thing the way it was written?
I know this sort of thing happens all the time, but I can't imagine writing a script, only to have some fuckhead come in and add large amounts of Suck at the last minute.  If I were Williamson, I'd quit dicking around with them vampires and get back before Kruger royally fucks this up.
—————————————————————————————————-
VAMPIRES SUCK…HAHA, GET IT?!
Because no one's had the balls to cut the brakes on their cars yet, Jason Friedberg and Aaron Seltzer, the Al Qaeda of comedy, are continuing their long string of perpetually unfunny spoof movies with Vampires Suck. It'll of course be some sort of Twilight parody, even though half of the 'jokes' will no doubt consist of up-to-the-minute pop culture references, that will probably be outdated by the time the movie is released on DVD.
If you're unfamiliar with these guys, they're the ones behind Date Movie, Epic Movie, Disaster Movie and Meet the Spartans, and even though it was 10 years ago, they continue to point out that they were two of the six writers behind Scary Movie, presumably because it's the only partially funny movie on their resumé. As evidenced by everything they've done since, however, it's safe to assume they weren't responsible for any of the funny parts.
Anyway, their latest crime against comedy movie got some press this month, when it was announced that the very funny Ken Jeong (naked Asian guy from The Hangover) has signed on to appear in it. While I suppose it's technically possible that he signed on because he wanted to, poor Ken probably did it because he's not a legitimate star yet, and is simply striking while the iron is hot and the offers are coming in.
Because I don't need to see a trailer in order to know what this abortion of a comedy will be like, here's a few things to expect from it:
Someone who vaguely looks like one of the Twilight characters saying something unfunny, and promptly getting hit by a vehicle or crushed by a falling object.
Vampire jokes that haven't been funny since celluloid was invented (case in point: the title)
Characters busting a move to a current hit song, because that's automatically funny.
Parodying other (funnier) comedies, like Date Movie did with Meet the Parents, and Epic Movie did with Borat
Parodying other movies that are in theatres this summer (there's a reason this one's coming out in August, even though it's filming right now)
Plenty of jokes that reference current commercials, TV shows, and other parts of pop culture that have nothing to do with vampires, and will be lost on anyone watching this movie several years from now.
Ken Jeong firing his agent.
—————————————————————————————————-
WANT TO GET YOUR FOOT IN HOLLYWOOD'S DOOR? WRITE AN ACTION COMEDY
Jesus, was The Bounty Hunter that successful? News broke yesterday that the team behind The Proposal (including Sandra Bullock and Ryan Reynolds) are developing Most Wanted, which is being compared to the very funny '80s action comedy Midnight Run, even though it's THE SAME FUCKING PLOT AS THE BOUNTY HUNTER. Let's compare the plot synopses of these two movies:
The Bounty Hunter: A bounty hunter has to track down a bail-jumping reporter, who happens to be his ex-wife, and bring her to court. Together they end up on the run and trying to solve a high-profile murder case, with the killers on their trail.
Most Wanted: The story sees Bullock as a criminal suspect with Reynolds as an FBI agent who is supposed to be escorting her to court when the two are ambushed and forced to go on the run.
Are you shitting me? I'm only going if Betty White is the criminal mastermind behind everything.
Now, let's not forget the ones already in or on their way to theatres:
Killers, an action-comedy that finds newlyweds Katherine Heigl and Ashton Kutcher on the run, after he neglects to mention that he's an international super-spy (although he probably tweeted it to everyone else).
Knight and Day, "An action-comedy centered on a fugitive couple on a glamorous and sometimes deadly adventure where nothing and no one – even themselves – are what they seem." This one stars Tom Cruise and Cameron Diaz, and if I didn't know any better I would've thought that the retarded spelling of the title (this movie has fuck-all to do with actual knights) was the brainchild of Diaz, who still acts like she's 25 even though she's pushing 40.
The Other Guys – "Two mismatched New York City detectives (Will Ferrell, Mark Wahlberg) seize an opportunity to step up like the city's top cops whom they idolize — only things don't quite go as planned.
Oh, and a sequel to Midnight Run is in the works, too.
—————————————————————————————————-
THE EXPENDABLES TRAILER WILL MAKE YOU WANT TO BENCHPRESS A CAR
…it will also put hair on your knuckles and impregnate your girlfriend.
—————————————————————————————————-
HOLLYWOOD DRINKING GAME #1: THE NICOLAS CAGE MIND MELTER
Pick your favorite sauce (hard stuff only; no beer, no wine)
Watch The Rock, Face/Off and Con Air back-to-back, all the while drinking like you're Ben Sanderson from Leaving Las Vegas
If your nose begins to run, it's probably brain matter. Grab a Kleenex and carry on.
Pass out in the fetal position after a job well done.
Bonus option: Watch The Wicker Man and/or City of Angels, and kill yourself.
—————————————————————————————————-
10 THINGS SCREAM 4 SHOULD AVOID
Last week while snowed in, I re-watched Scream 3. Why? Because I hate myself. While the first two movies were heavily enjoyable, Scream 3 dropped the ball, ending the popular '90s horror trilogy with a whimper. With news of a fourth installment/revival making the rounds over the past year or so, it seems that Scream 4 is actually gonna happen, with Neve Campbell, Courtney Cox and David Arquette reportedly set to return, and Wes Craven in talks to direct. But it's the script by series creator/writer Kevin Williamson (who skipped Scream 3) that gives this one a real shot at being decent. With the last one still unfortunately fresh in my mind, here's 10 things the next one should do without:
1. NO CHEAP KILLER REVEAL
At the end of Scream 3, we find out the killer is some whiny douchebag nobody really cared about in the first place. Despite none of it being hinted at beforehand, we're suddenly told this guy is (surprise!) Neve Campbell's illegitimate half-brother, who takes his revenge after being abandoned by their mother years ago since he was, you know, an accident 'n all. I think it was during this asshat's long-winded speech at the end where I involuntarily started making the jerk-off motion with my hand. Part of the fun of these movies is trying to figure out who the killer is; the next Scream should take a cue from the original, and have the killer(s) turn out to be a supporting character that played an active role in the rest of the movie… not some cheap cop-out.
2. NO MELODRAMATIC NEVE CAMPBELL BACK-STORY
We no longer give a shit about her dead mother, nor do we want to see any more of Neve Campbell being extra emo because everything is somehow tied to her. If you're gonna bring her back, make someone else the emotional centerpiece of the movie for a change.
3. NO EXCESSIVE RED HERRINGS
In a "whodunit?" murder mystery, naturally multiple characters will be made to look suspicious, in order to give the impression that the killer could really be anyone, and keep you guessing until the very end. Scream 3 went overboard with this, to the point where nearly every goddamn character was given their own suspicious moment, sometimes very clumsily.
4. NO SCI-FI VOICE CHANGER FROM THE FUTURE
In what was probably an attempt by the filmmakers to add an extra kick to the proceedings, Scream 3's killer was fitted with a nifty voice changer, that could instantly (and perfectly) mimic the other character's voices. Of course the killer uses this to trick his victims and set people against each other, but how this was possible is a case for the WTF files. Cut the bullshit and give Ghostface his regular voice changer back.
5. NO PATRICK PANSIE DEMPSEY
Several years before going on to play McDreamy, Patrick Dempsey co-starred in Scream 3, in the role of Worthless Detective. Seriously – the guy spends all movie alternating between not doing shit and not doing dick, and for his encore he gets punched to the ground by the killer (or something to that effect). He then cheerily pops up at the end with a cast on his arm, when he really deserved a body bag.  Don't invite him back.
6. NO MORE RANDY, EITHER.
Sorry folks. We all loved Randy, and I even thought his little video cameo in Scream 3 was one of the movie's few highlights. But let's face it – he got the business end of a knife in Scream 2, and one posthumous appearance is enough; don't turn him into Tupac.
7. AND FOR CHRIST'S SAKE, NO MORE CREED
I like Creed, though I suppose that's a story for another entry. I also didn't mind when they were made music directors of the Scream 3 soundtrack. But does their poster really need to be awkwardly hanging on the wall when Neve Campbell is walking through her old bedroom on the movie set? Nothing undercuts a suspenseful scene like seeing a random, shirtless Scott Stapp in the background. And speaking of movie sets…
8. ENOUGH WITH THE STAB MOVIES
Yes, it was a hoot when the opening of Scream 2 took place at the premiere of  a movie called Stab, which was the "movie version" of the events of the first Scream. The third one took it even further, being set in Hollywood during the production of Stab 3, and having each of the main stars running into their Hollywood doppelgängers. By about halfway through (I'm being charitable here), the movie-within-a-movie gag started to get annoying. I realize this is a horror series founded on tongue-in-cheek humor, but enough with the Hollywood in-jokes.
9. AND STOP WITH THE CAMEOS!
Tori Spelling, Luke Wilson, Heather Graham, Carrie Fisher, and Jay & Silent Bob – all popped up at some point  in cute cameo roles, and hey, most of them were pretty funny. Let's leave it at that, eh?
10. TRY TO MAKE IT A LITTLE SCARY THIS TIME
Scream 3 had about as much suspense as an episode of Little House on the Prairie. Maybe that's because Wes Craven was more interested in making movies about inner-city kids learning to play the violin at the time, but here's hoping he's a bit more revved up for this next one.
—————————————————————————————————-
As anyone who's watched all five previous entries would tell you, the Saw series has an ongoing plotline that makes the Matrix trilogy look like Bio Dome. Having been drawn into this demented soap opera, many Saw fanatics return every year not to see more inventive ways of harming the human body, but to see what the writers will do with the mess they created the year before.
After following FBI Agent Strahm throughout Saw V as he closed in on Jigsaw's evil protégé Hoffman – only to see Strahm killed off and framed to boot – audiences were understandably pissed after having sat through a movie that ended up going absolutely nowhere. (Note: If you didn't see Saw V and you don't want the ending spoiled, don't read that last sentence). This year, the people behind Saw VI have gone to some lengths to see that the story, you know, advances this time. Since his death at the end of III, Jigsaw has been going after people posthumously, like the 2-Pac of horror. His elaborate plans now carried out by Hoffman, the targets are typically those who wronged Jigsaw (real name: John Kramer) in life. This time it's a slimy health insurance bigwig who denied John the coverage he needed during his battle with cancer. It's an unusually political and timely undercurrent for a horror movie, much less the sixth installment of one. Health Insurance Guy (real name: William) is put through a series of tests in which he is forced to choose, among his coworkers, who gets to live and who has to die – something that, as Jigsaw sees it, he did for a living anyway.
As is typical of these movies, logic and plausibility are once again put on the back burner; at this point, believing that Jigsaw and Hoffman have the time, money and resources to pull this stuff off is like believing Santa Claus could really hit all those houses in one night (especially Hoffman, who's supposed to be a police detective – doesn't anyone notice he's hardly at his job?). Additionally, so much of Jigsaw's plan hinges on things playing out a specific way that you begin to wonder if he could see into the future before he kicked the bucket.
If you can suspend your disbelief, however, there's a lot of fun to be had. There's still plenty of mutilated flesh for you gore hounds out there, and a couple of traps are a bit more inventive than usual. There's also a plot reveal that puts a unique spin on the events of Saw III, and as promised some loose ends are indeed tied up, revealing that Jigsaw had something of an insurance policy of his own.
The Saw series has come a long way from the relatively simple original, having since devolved into a neverending flurry of flashbacks and tangled plot threads. But up until Saw V it never lost its entertainment value -  something that Saw VI properly restores. Longtime fans willing to give the series another chance will dig it.
—————————————————————————————————-
HAPPY FRIDAY THE 13th, FUCKERS
Angelina Jolie adopts kids more frequently than I update this thing. Oh well. Seeing how it's Friday the 13th 'n all, I've decided to recount a little story, starring myself, my father, and Palmer Video of Verona (RIP).  Those of you readers privy to my (equally neglected) LiveJournal back in the day might've read this one before:
When I was a wee little one, I had an unhealthy obsession with all things horror. Christmas, with all its free toys was no match for Halloween. One year I decided to be Jason, and used this as an opportunity. I explained to my father that in order to "properly research" exactly what Jason wore when he was hacking up topless young women, I would have to rent one of his esteemed movies. Of course I knew what the fucker looked like; I had seen some of the Friday the 13th movies, edited and castrated for TV, when Channel 11 had their mini-marathons every time the date rolled around. This was to be my golden opportunity to see a Friday the 13th movie uncut, in all its bloody glory.
And so I smiled all the way to Palmer Video, happy that my father was a gullible dumb-ass. I stood and stared at the long line of VHS tapes; a whopping nine movies of this shit (at the time; this was '95 or '96). But which one to choose? Like a dumbfounded student filling in 'C' on his multiple choice, I subconsciously went with the middle one – Friday the 13th Part V: A New Beginning. I didn't know it at the time, but out of nine movies known for their gratuitous nudity and general sleaziness, I managed to pick the sleaziest fucking one.
My father pulled a fast one on me though, and insisted on watching it with me. No more than 15 minutes into the movie, BAM! – titties. My dad made a mad dash for the VCR with the speed of a wildebeest. "Christ look at the time! I think we've seen enough – you get the idea of what Jason looks like!" Looking back, I consider it an interesting commentary on parental advisory, that he let me sit through three people getting violently killed, before a healthy set of knockers broke the camel's back.
This past week brought a certain amount of closure to this story, as I finally got to view this movie start to finish, and discover what a piece of shit it really is. The movie tries to double as a murder mystery. Jason isn't even the killer; it turns out to be some random ambulance driver who dresses up like Jason to take revenge, because his fat retarded son was axed to death by another retard (I couldn't make this shit up if I tried). The movie's about a bunch of retards/outcasts at some edgy correctional facility out in the woods (edgy because they let them run around and do whatever they want, derrr). The main character is supposed to be the young adult version of Corey Feldman's character, who "killed" Jason at the end of the last one. Now he's a mental case and keeps thinking Jason's out to get him. This guy spends the whole movie shaking and tweaking out; he's got the "I'M ABOUT TO BR8K!!" look down long before Linkin Park would come along.
Anyway the fake Jason kills one guy by sticking a flare in his mouth. I don't even know what to say about that. Then the movie has one of those endings like, whew it was just a dream – wait no it's not – wait maybe it's a dream within a dream – no it's real – or a hallucination? – no wait it's a dream within reality within a real hallucination – wait who the fuck is that? – OMGWTF CREDITS!!!!
This movie did have one excellent moment though. This sleazeball is sitting in his car waiting for his waitress girlfriend to close shop so he can get some ass. The following dialogue ensues: "And the forecast is…cloudy in the mountains, sunny in the valley, and snow flurries…up my nose!!" And then he snorts a line of coke and gets his throat slit.
I had something else but forgot; anyway Happy Friday the 13th.
—————————————————————————————————-
END OF SUMMER SMACKDOWN: THE FINAL DESTINATION vs HALLOWEEN II
It's a rarity nowadays when two relatively big movies open on the same weekend, and that's mainly due to the fact that the movie studios are run by pussies. Actually they're just trying to be smart and make as much money as possible by avoiding competition, but "pussy" is a much better word.
It's even more rare to see two horror movies opening head-to-head;  surely when it first became known that Halloween II and The Final Destination would be opening against each other, some figured one of them would flinch and change their release date. But it didn't happen! And so despite the fact that neither movie will be getting my business the weekend of August 28th (I'll be assaulting Mickey and cutting lines in Disneyworld), I'm legitimately curious to see which one will win the weekend.
So let's look at our contestants, shall we?
THE FINAL DESTINATION
Estimated pros:
It's in 3-D (in select theatres). This means we'll get the usual ridiculously gory and outlandish deaths that the Final Destination series is known for, only we'll have shit flying in our face…supposedly.
David R. Ellis is directing it. He directed Final Destination 2 – the Godfather Part II of horror movies (okay that's a stretch but STAY WITH ME PEOPLE). He also directed Snakes On A Plane - clearly this man can do no wrong. FD2 towers over the first and third movies (who were directed by some other guy) in sheer ridiculousness and hilarity.
More inventive deaths…hopefully. We don't watch these movies for the magnificent acting.
Maybe Tony Todd will be in it again, somehow. He appeared in parts 1 and 2, and it was also his voice you heard in part 3 during the roller coaster and subway scenes.  It'd be great if he was in it, as it would give the sonuvabitch a break from the direct-to-video racks and bargain bins of your local

video store

Blockbuster.
Estimated cons:
It's in 3-D (in select theatres). This means that a good portion of this movie was probably structured with the 3-D effects in mind, leaving a movie that will probably be too gimicky. This also means that the non-3-D version will still have things flying at the camera on a regular basis, which just looks…what's the word I'm looking for…oh yeah, fucking dumb. See Friday the 13th Part 3 or My Bloody Valentine for details.
The trailer looks pretty shitty. In all fairness, trailers for these kind of movies aren't exactly good outlets for blood & guts. Still, the trailer looks pretty shitty.
The stupid title. Where do they get their balls big enough to call this THE Final Destination anyway? Of course there's gonna be a fifth one, even if it's a Sci-Fi – whoops I mean, Sy-Fy Channel Original Movie, starring Stephen Baldwin.
HALLOWEEN II
Estimated pros (this required some thought):
It might be better than Rob Zombie's first Halloween. At least he had the freedom to make his own movie this time, without being obligated to remake key scenes from Carpenter's original.
The Devil's Rejects was much better than House of 1000 Corpses. Judging from that platform, this one might not suck.
More Brad Dourif (supposedly). Brad Dourif is the cat's pajamas. Brad Dourif is the fucking man. Poor guy was in the first one for maybe five minutes total. Here, he seems to have a much bigger role.
Less Malcolm McDowell (supposedly). The guy may be a good actor, but he (and Zombie) somehow made Loomis seem like a dick and worse, unimportant to the story.
Violence and gore.  Of course that goes against everything Carpenter stood for when he made the original, but Rob Zombie already demonstrated that he handles suspense and atmosphere about as well as Michael J. Fox handles a game of Operation. He's a maestro when it comes to unsettling violence, however, so we'll take what we can get.
Estimated cons:
Saying this might be better than Rob Zombie's first Halloween is like saying a case of the Clap is better than AIDS.
Rob Zombie always seems to know what he's talking about, but doesn't. The man had me going when he first took on Halloween, and pledged that he'll make Michael Myers scary again, and he wouldn't be doing it unless he had something fresh and original to add to it, and that Carpenter's original has always been one of his favorite movies, and blah blah blah. Apparently his way of making Myers "scary" was to cast a hulking former wrestler to play him (shivers!), and his "fresh and original" idea meant that Michael Myers would now be the product of a dysfunctional redneck family (hot dang!). For all his horror movie knowledge, the guy doesn't seem to grasp one of the most important things: the less we see and know about the killer/monster/whatever, the scarier it tends to be.
Rob Zombie wrote this, like he did the last one, and who are we kidding – giving the guy even more creative freedom to make a movie is like giving Limp Bizkit freedom to make another album.
So there you have it folks. It looks to be a close one, but if  I had to guess the winner, I'd probably go with Halloween II – it's a bigger franchise and a more familiar name, and Halloween fans are a loony bunch who will still show up in droves…even if it's to see Rob Zombie run their beloved series even further into the ground. I speak from experience.
—————————————————————————————————-
PHANTASM or: HOW I LEARNED TO STOP CARING CAUSE NONE OF THIS MAKES ANY GODDAMN SENSE!
If you like to continuously scratch your head while watching horror movies, the Phantasm series is just for you. Writer/director Don Coscarelli may be considered a genius in some circles, but all signs point to mental retardation. Consider the plot: two brothers, Mike and Jody, are at a funeral when they witness the mysterious Tall Man (that's his fuggin' name), a mortician, stealing corpses from graves. Upon further investigation, they find out he's turning these poor dead folks into zombie demon dwarfs with robes, that look suspiciously like the jawas from Star Wars. These domonic zombie jawa things are filled with embalming fluid that looks suspiciously like French's mustard. But wait – the Tall Man apparently isn't human either, since he's filled with the mustard too. And he can't die. And if you lop off one of his fingers, it comes to life. And as a bonus, there's these evil flying silver balls that fly at people, attach onto their heads, and drill their brains out. The blood and brains, mind you, look suspiciously like Kool Aid. And because it's a horror movie, there's tits. Demon tits, actually. And graveyard sex. And alternate dimensions. And dream sequences.  And dreams within dreams. And JESUS FUCK WHAT IS GOING ON?!
This bullshit continues over three more movies, each one more narratively fucked than the one that preceeded it. Jody dies in the first one (whoops, spoiler) but comes back in the form of one of those silver balls in part III. But is it really him or just another evil apparition engineered by the Tall Man? I dare you to give a shit! So anyway Mike and Reggie (Jody's friend) go on the hunt for this motherfucker, who's now looting cemeteries all over the country, and going after the living as well. Lucky for him, cops apparently don't exist in these movies. Actually I think a cop turns up in part IV, but he turns out to be an evil zombie demon, natch. Phantasm II also brings psychotic alcoholic Catholic priests and regular zombies (as opposed to dwarf zombies) into the mix, so we the viewers can all have as much fun as possible.
The hilarious thing about these movies is that the scale and scope of the story broadens with each one, while the budget seems to get smaller and smaller. So by parts III and IV how does Coscarelli show us that the all-powerful Tall Man is slowly turning the entire country into zombie demons, leaving an ever-increasing trail of ghost towns and empty cemeteries in his wake? He tells us, of course! (And then pays his actors in food stamps)
For the past few years there's been threats talk of a fifth installment, but it's unclear whether the principal cast members are willing to take a leave of absence from their pizza delivery jobs.  Though seeing as how actor Angus Scrimm (The Tall Man) is practically older than the telephone, Coscarelli better get a move on.
—————————————————————————————————-
TAR TREK: THE Q&A REVIEW

Q: So – did you see the new Star Trek?
A: Why yes I did.
Q: Well is it the tits or what?!
A: Yes, it was pretty good.
Q: Is it true this is the first Star Trek a guy can probably take a girl to?
A: Yes. But don't expect to get any afterwards.
Q: Why the hell not?
A: Because you're still taking her to a movie called Star Trek, jackass.
Q: Fair enough. So I heard they worked Leonard Nimoy into the movie. What gives?
A: Well he plays the older Spock, who sort of gets trapped in the past and encounters the younger versions of both himself and his friends, thus making this new movie some sort of prequel/sequel hybrid, and NOT a remake.
EDITOR'S NOTE: If you didn't see the movie yet and don't want the plot spoiled, don't read that last part.
Q: Wow that sounds great. So all in all, would you say this new Star Trek did indeed "boldly go" where no one had gone before?
A: Fuck off.
—————————————————————————————————-
A STREAM OF CONSCIOUSNESS REVIEW OF 'WOLVERINE'

Little Wolverine looks like he has swine flu • Oh drag he killed his real dad • These two sons of bitches really did fight a lot of wars! • How did we have Wolverine, Sabretooth AND Rambo, but still lose Vietnam? • Liev Schreiber is fucking MASSIVE • Cool opening credits sequence • Hey, it's the vampire dude from 30 Days of Night – rad • Hey, it's will.i.am from the Black Eyed Peas – lame • The Blob really isn't that fat…but then again this is Hollywood • Good thing they have a hobbit with them • I'm no weapons expert but I'm pretty sure clips can't be thrown upwards into guns like that • Or maybe his clips are mutants too? • Ryan Reynolds sure is the cat's pajamas • This guy's so bad-ass he uses a meteorite as a paperweight! • Oh great, he's a lumberjack now • …but surely he didn't walk there from Nigeria? • Too bad hobbit guy bit it – that chick at the carnival was really digging his lightbulb skills and emo demeanor • Oh noes, I stabbed the bedsheets again • The bitch is dead. That's what you get for telling some bullshit folklore about the moon being lonely in a Wolverine movie • How many times is someone gonna look up and scream at the sky in this movie? • I want my brother dead; please fill me up with some of that liquid alien metal shit • Now I'm INVINCIBLE! (anyone seen my clothes?) • Clark Kent's parents have apparently defected, and are now helping out Marvel characters on their farm • Sweet motorcycle/humvee/helicopter chase • …ruined by cheesy slow-motion walk-away-from-explosion shot • Adamantium bullets, Jesus Christ • Ok now The Blob is legitimately fat • Cyclops! Still a little bitch • Why does will.i.am need a motorcycle when he can teleport? I think gas prices were still pretty high when they filmed this • Anyone not expecting Gambit to turn out lame as fuck was surely kidding themselves • will.i.am just got his shit ruined • I wonder if Liev Schreiber ever fucked Naomi Watts while in character as Sabretooth? • We're off to the island for the third act, guys…look sharp • Oh shit – the bitch lives! And her sister is even hotter! • Oh shit – Ryan Reynolds lives! And he's – mute? • And why is he shooting FUCKING LASERS FROM HIS EYES HOLY SHIT • >Decapitate/> • Sabretooth with the save! • Wow, Patrick Stewart looks like an alien. Visual effects courtesy of MS Paint • I GOT EM I GOT EM I GOT EM BANG! shot in the head, fuck my life • I have the power to make you blow your own head off – but since it's so nice out I'll make you go for a walk instead • I'd thank you for helping me, Gambit, but I don't remember you. So fuck off. • The End. No gag reel?